A new Georgia tea house shows why Boba tea is becoming so popular.
After hearing about the popularity of Boba tea, I didn't want to pass up an opportunity to try it out at Johns Creek's newest tea house.
Open only two months and already accumulating a string of five-star reviews, For Good Tea seemed like a good place to find out what all the tea talk was about.
I was not disappointed.
My first impression was that For Good Tea is a super place to bring children. Deep teal and pink walls, green ladderback chairs and cute wall accents give the store a charming, cheerful atmosphere.
Not being a tea connoisseur, I was unfamiliar with most of the menu items. But the shop's owner, Terry Li, was as cheerful and charming as his café. He patiently answered all my questions, explaining what ingredients went into each frothy concoction, despite my obvious ignorance about Boba tea.
I had persuaded my husband, not a tea drinker, to come along, and he was happy to discover the tea house has a variety of smoothies as well as the standard tea drinks.
My first question was, what exactly is Boba tea? Is it like the Bubble tea I've been hearing so much about?
It turns out they are one and the same. Boba tea, bubble tea and pearl milk tea include a broad category of drinks that consist of black tea, milk, ice, and tapioca pearls.
The tapioca pearls fascinated my husband, who wondered how they would taste in his smoothie. But Terry Li recommended the smoothie with a fruity topping and a small cup of tapioca pearls on the side. "In case you don't like it," he said, obviously not wanting us to risk ruining our drinks.
I was curious about the cheese foam tea. Did tea really include cheese? Li explained that it was cream cheese, which adds a slight saltiness that blends well with the sweetness of the tea.
I finally decided on a sweet mango drink, with my next decision being whether to opt for black tea or green tea.
"What's the difference," I asked Li, who explained that the black tea would taste stronger. I opted for the green, a choice he seemed to approve.
When we had finally placed our orders, my husband and I made ourselves comfortable at one of the café tables inside. The tea house has outdoor seating, but we opted to remain in air conditioning. Georgia in July can be a hot experience, and we were fascinated by the interior décor, which included a keyboard that looked like an invitation for children to play.
Instead of using a machine, each drink is shaken by hand, much as you would shake a martini. We waited while Li mixed our drinks and brought them to our table.
My tea was laced with sliced strawberries and mangoes in a refreshing ice drink and the signature fat straw that seems to be part of the bubble tea experience. Li brought us both a small cup of the tapioca pearls, which I later discovered are made from an extract of the South American cassava plant.
The pearls start out white and are then boiled and steeped in caramelized brown sugar for hours until they resemble the black, spongy tapioca pearls we add to our drinks.
I discovered later that boba tapioca pearls contain a lot of sugar. Black and green tea, on the other hand, are touted for their antioxidants and their ability to lower your risk of certain cancers. So maybe one balances out the other? If not, I'm sure a sweet treat now and then won't hurt anything.
Boba or bubble tea is native to Taiwan, although Li said he learned to make his tea in Beijing, which is known for its popular tea houses.
The wide straw allows you to slurp up the toppings along with the tea, since boba tea can come with a variety of add-ons, like the jellied fruit on my husband's smoothie.
The tea house has a good selection of fruit teas, smoothies and milk teas, including a variety of yakult teas, which are sweetened, probiotic milk beverages.
For Good Tea also offers a small selection of food, including light cheese cake, chocolate cheese cake, egg tarts and Takoyaki, also called octopus balls because they are ball-shaped snacks made of wheat batter and filled with small tender octopus and other ingredients.
Li's warm personality and friendly smile are great attributes, adding to the welcoming, cozy atmosphere of his tea house and inviting customers to return and try out another of his amazing tea concoctions.
When I go back, I'd like to sample one of the cheese foam teas, maybe with a bit of Takoyaki.
If you're ever passing through the Alpharetta/John's Creek area, you're not far from For Good Tea at 6000 Medlock Bridge Parkway. It's worth stopping by, whether you're a tea drinker or not. You won't be disappointed.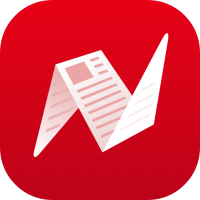 This is original content from NewsBreak's Creator Program. Join today to publish and share your own content.