This Georgia Thrift Shop Gives Away Free Clothes and Still Manages to Make a Million
The NFCC Thrift Store did not start out bringing in a million dollars a year. It did not even start out as part of North Fulton Community Charities.
The store had much humbler beginnings. It opened in Roswell, Georgia, in 1971, long before North Fulton Community Charities was established. Known as the Community Clothes Closet, the small thrift store was operated by six local churches and run by a group of dedicated church volunteers.
Then, in 1991, it became part of the nonprofit that was formed to provide emergency assistance in the area. North Fulton Community Charities, an organization with a mission to build self-sufficiency and prevent homelessness, took over the operation of the Clothes Closet.
Now, 50 years later, the thrift store has grown from bringing in around $80,000 a year to earning revenue that exceeds a million.
"Can you believe the Community Clothes Closet predated the charity?" said NFCC Executive Director Holly York. "Funds earned from the sales were put into an account titled North Fulton Community Charities, and profits were used to help families with emergency need for housing and utilities."
"Now, 50 years later, our store supports dual roles to support our mission of clothing families at no cost and by being an active public re-sale store."
Up until 2005, the thrift store and the charity leased a small space in a building they shared with several other nonprofit agencies. But because thrift store sales were climbing so rapidly, NFCC was able to make a bold move and purchase a 20,000 square foot building to house its thrift store, food pantry, and social workers.
Immediately after moving into the larger space, thrift store sales doubled and continued to grow by leaps and bounds.
Unlike most thrift stores, the NFCC Thrift Store gives away clothing free to its clients. Eligibility is determined by a caseworker, who interviews each client and decides what that person or family's particular needs are.
Along with clothing from the thrift store, clients can shop for food in the NFCC food pantry and receive financial assistance to pay for rent, utilities, or other necessities. The charity sees more than 125 families a day, and over 2,000 people a year obtain free clothing.
But the thrift store is also open for sales, with all proceeds going toward the charity's operations. This is where the million dollars in revenue comes in. A large base of community support means a lot of high-quality donations, and great donations mean great merchandise.
"This thrift store is a treasure trove of gently used and sometimes new items. Whether you're looking for furniture, home décor or a holiday sweater, NFCC has it all," said Ayanna, a loyal shopper.
Another local shopper said, "I left with an Ann Taylor skirt and a Ralph Lauren jacket."
The store provides pickup for furniture donations, so in addition to clothing and household items, there are a lot of sofas, dining tables, bedroom sets and any other kind of furniture people decide to donate. According to Thrift Store Manager Tina Adams, furniture sales are brisk in mid to late summer when college students are acquiring furniture to furnish their apartments.
Assistant Manager Olfat Verhoff, who has a knack for interior decorating, likes to make sure the store looks more like an attractive showroom than a jumble of furniture. Her job was made easier when the thrift store expanded to include additional space for the huge influx of donations.
The expansion was an unexpected boost in the spring of 2020, when things were not looking so good for the thrift store. Due to Covid-19, the store was forced to close for close to five months. And according to Mrs. York, this resulted in a loss of hundreds of thousands of dollars.
But the community came to the rescue. Thanks to grants from the City of Roswell, North Point Community Church, and the North Georgia Housing and Homeless Council (UMC), the thrift store and food pantry underwent desperately needed repairs and renovations during the pandemic.
When the store reopened in September of 2020, it reopened with a whole new look.
"We are extremely grateful to our supporters!" said Mrs. York, who had only been the charity's new CEO for 90 days when the pandemic hit.
Another area that took a hit during the pandemic was volunteerism. The thrift store operates with a small staff to minimize overhead, so volunteers are essential to the operation. Many of those supporters are businesses who send teams of people for a day of service.
"Our business teams are just beginning to come back. We had a group in yesterday, and they were extremely helpful in helping us organize merchandise," said Assistant Manager Verhoff.
Despite a deficit of volunteers, quality donations continue to pour in. From electronics to furniture to clothes and household items, there is not much you can't find if you're a dedicated thrifter.
During the pandemic, about 12 employees were doing the work of the roughly 200 weekly volunteers, according to Mrs. York. Everyone at the charity is relieved to see the volunteers returning.
Thrift Shop Manager Tina Adams introduced me to one of them; a man who tests and works on the donated electronics. He was responsible for a row of flat screen televisions dominating the electronics area of the store.
Other volunteers sort clothes, stock shelves and receive donations.
By the time I finished talking with Tina and Olfat, a line of customers had formed at the cash register. I was tempted to grab a shopping cart and do some shopping myself, because it's hard to resist a thrift store when the prices are right and the merchandise is good.
An added bonus of shopping at NFCC, in addition to the savings, is that the money you spend goes to a good cause.
Helping between 4,000 and 5,000 families a year with food, financial assistance, and clothing is a tremendous endeavor that takes a tremendous amount of support. The newly renovated store is a major part of that effort.
The NFCC Thrift Shop is located at 11270 Elkins Road in Roswell, Georgia, and is open from 10 to 5 Monday through Saturday and until 8 p.m. on Tuesdays and Thursdays.
Tina and Olfat make sure the shelves are restocked every day, which keeps some of their customers coming back several times a week.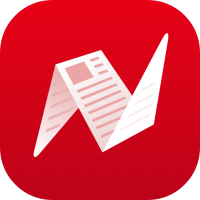 This is original content from NewsBreak's Creator Program. Join today to publish and share your own content.