I could no longer care for my mother by myself
What can people do when they are no longer able to care for somebody they love? This was the question I asked Megan, my mother's hospice case worker.
Determined to keep my mother out of a nursing home, I had been taking care of her for over a year. But when she couldn't walk, go to the toilet or eat without assistance, I knew I didn't have the strength or skills to handle the situation.
Megan replied that most people in my situation ended up placing their parent in a nursing home or hiring in-home caregivers.
I thought of the promise I had made to my mother years before, that I would not put her in a nursing home. This might be the best decision for other people, but for me, a nursing home was a last resort.
I started interviewing caregiving agencies and hired a few caregivers who didn't work out. Two caregivers were no shows and never even came to the initial interview.
Then two friends told me about Atlanta Right at Home, a caregiving agency in my area. I had been reluctant to contact them at first, because at $25 an hour, I knew expenses would mount up.
But I made the call, and have never regretted it.
Susan Brown, cheerful and empathetic, answered my first call and was always available to answer my questions as I navigated the uncharted waters of working with a caregiving agency.
I found out later that she and her husband, Rob, own the Right at Home franchise in my Alpharetta, Georgia area. Experiences with caring for their own aging parents prompted them to leave corporate America to pursue a vocation that would make a meaningful difference in the lives of other people.
Susan seemed to understand my apprehensiveness about getting the right person, because she said, "If one of our caregivers doesn't work out, don't hesitate to let us know and we will find you someone else. We want you and your mother to be happy."
I had heard that caregivers were in short supply because of the coronavirus pandemic, so I didn't know how long it would take for Right at Home to find someone. An agency I called on previously had not been able to find a single caregiver.
When I mentioned my concerns to Susan, she assured me her agency worked with more than 130 caregivers, and they would find the right person.
It took them less than a week, and for the next three months, I never went a day without a caregiver to help with my mother.
There were women from Kenya, Nigeria, the Congo, Uganda, Haiti, and the United States, but despite their disparate backgrounds, they had several characteristics in common: they were capable, reliable, kind and compassionate.
Some of them had worked in nursing homes, and they reassured me that I was doing the right thing by hiring in-house caregivers. "The nursing homes are understaffed and I had to care for 20 people, which I couldn't do," one caregiver said.
I didn't realize how burdened and incompetent I had begun to feel as my mother's condition worsened, but the women lifted a considerable load from my shoulders.
They kept her clean and dry, washed her laundry and spoon fed her when she was no longer able to feed herself. My mother had developed dementia, but the caregivers handled this with wisdom and kindness.
Normally I only hired help during the day. But when I needed to go out of town, the agency, on short notice, scheduled caregivers to be with my mother around the clock.
I had been worried about the intrusiveness of having people in the house all the time, since I work from home. I wondered if the caregivers would monopolize my time whenever my mother was sleeping. But they remained with her, devoted completely to her care.
The Right at Home caregivers helped with light housekeeping and laundry, meal preparation, bathing and changing my mother, and with any other physical help she needed.
The agency's approach to dementia and cognitive support is based on the idea that all their clients, regardless of the severity of the condition, have abilities to interact and connect in some way with their surroundings.
One of the caregivers used this approach when my mother became combative and argumentative. Her protests over being changed and dressed turned into singing when the caregiver turned on gospel music and belted out a few of my mother's favorite hymns.
Most of my mother's caregivers had been with Right at Home for several years. "They are a good agency to work for," said one woman who had been with them for nine years.
Right at Home was founded in 1995 by Allen Hager, who had worked in healthcare as a hospital administrator. In the hospital environment, he had seen seniors return home without being able to care for themselves.
At the time, few companies offered the sort of in-home help that these former patients needed. After talking with dozens of people, Allen Hager began to understand the kinds of challenges people faced after leaving the hospital.
He became a certified nursing assistant, which helped him see first-hand the sort of assistance people needed. These experiences led him to begin the company that now has more than 500 locations across the United States and internationally.
Each franchise has the national support of the company, but is locally owned and managed by people with roots in the community.
Susan and Rob Brown, owners of the North Atlanta franchise that cares for clients in Alpharetta and the surrounding communities, are members of the National Aging In Place Council – Atlanta Chapter, North Fulton Chamber of Commerce, Gwinnett Chamber of Commerce, and Susan is a member and previous President of the American Business Women's Association – Alpharetta Chapter.
Right at Home faced additional challenges when Covid-19 necessitated different safety protocols and special training. But in Brown's opinion, the agency stepped up to the plate. "I've owned RAH North Atlanta for over 10 years and have never been prouder of our caregivers," Brown told Karen Stewart, Right at Home's director of client relations. "Seeing how they are stepping up at this time of health crisis to serve those in our community is humbling. They are truly heroes."
Brown describes herself as having a huge passion for caring for people. "We spend a lot of time with the clients we serve, working diligently to match skill sets with clients," she said.
I can attest to the skills and passion my mother's caregivers brought to the job. My mother passed away on July 4, and I have no regrets about her care. Right at Home made this transitional period easier and the last three months of her life more comfortable.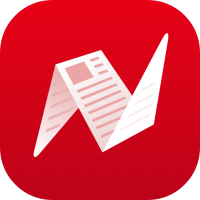 This is original content from NewsBreak's Creator Program. Join today to publish and share your own content.