Traveling tips and activities for toddlers to teenagers
When you are vacationing with children who range in age from 3 to 15, finding age-appropriate activities can be a challenge. But on our trip to Maple Grove, Minnesota, we managed to discover something for everybody.
Our decision to take two Georgia granddaughters, 11 and 15, on our visit to see the Minnesota grandkids, 3, 5, and 12, was risky. With that broad age span, you can end up with bored kids. But starting out with the Mall of America was an instant hit.
How could a teenager not like the largest shopping mall in the United States, and how could two preschoolers not enjoy a giant amusement park located in the center of the mall?
The mall is only 30 miles from where we were staying in Maple Grove, and lucky for us, almost everything in the mall had reopened following a period of closure due to Covid-19 and later to civil unrest.
Despite a few refreshment stands and a couple of rides being closed, the shops, the food court, and the mall's amusement park were in full swing.
This was a great indoor activity, since on the first day of our visit, drought-stricken Minnesota was getting some much-needed rain. We released the teenagers to explore on their own, and we accompanied the preschoolers on some of the less intimidating rides.
The lines were long, so I would recommend arriving as early as possible, since the crowds increase later in the afternoon.
When the kids got hungry, we made our way to the food court upstairs where the lines were equally as long, but at least there was something for everybody, even the picky eaters.
Day Two at the Swim Pond
Day two of our visit started out with sunshine and scattered clouds, so we decided this would be a good time to head to the Elm Creek Swimming Pond. Located within the Elm Creek Park Reserve, this chlorinated pond and sand beach are only minutes from my son and daughter-in-law's house.
There are bathroom facilities, a changing shelter, concessions, and lifeguards on duty, and a concrete walkway surrounds the sand beach and pond.
Although our group spent the entire time swimming, the Elm Park Reserve features 4,900 acres of hiking and biking trails, a nature center, and a playground large and elaborate enough to entice any child.
The park's website says there are also cross-country ski trails, including a trail with snowmaking, a lighted tubing hill and a beginner-level ski/snowboard area, for those brave souls who plan a trip to Minnesota in the winter and want to take advantage of the winter sports.
Day Three: Mississippi Gateway and a Bridge Across the River
The forecast was for rain on Day Three of our trip, so we began looking into museums and other indoor activities. We discovered that most of the museums in and around Minneapolis were still closed during the week because of Covid-19, although they were open on weekends.
This being a weekday, museums were out of the question. But the forecast changed to partly sunny, so we decided to take the children on a drive along the Mississippi River, stopping at various parks along the way.
Minnesota has numerous state and local parks, so this was an easy choice. Our first stop, another park in the same Three Rivers area that includes the Elm Park Reserve, was Mississippi Gateway Regional Park.
We chose this 160-acre park because of the Coons Rapid Dam that bridges the Mississippi River.
"You'll be able to tell people you walked across the Mississippi River," we told the children as we set out to hike across the dam that was built in 1913.
There are visitor centers on both sides of the dam, and from the 12-foot-wide observation walkway on top of the dam, we could enjoy the scenery and watch the waterfall roaring below us.
At the visitor center, a park ranger told us the Mississippi River was at some of the lowest levels she had seen because the drought. A boulder-strewn bottom, usually covered by water, was now walkable along the shore.
But instead of doing any more walking, the children were ready to hop back in our rented truck, so we piled in and headed toward our next stop, the Stone Arch Bridge.
This former railroad bridge crosses the Mississippi River at Saint Anthony Falls in downtown Minneapolis, and is the only arched bridge made of stone on the river.
Completed in 1883, this second-oldest bridge on the Mississippi cost $650,000 at the time it was built, which was the equivalent of $18.1 million today.
We spent some time taking pictures and exploring the area, then headed to the truck to continue our tour.
Our next and final stop was to be Minnehaha Regional Park. With a 53-foot waterfall, limestone bluffs, a wading pool, and biking path with bikes for rent, we figured this would be a highlight of the day.
I had been to the park on a previous visit to Minnesota, and knew it was a great place to entertain children.
But we never made it to Minnehaha. By this time, the kids were tired and cranky. Rather than sticking to our agenda, we did an about-face and headed home, because I have learned from experience that you don't want to drag a reluctant, weary group of children sightseeing.
We stopped by Portillo's for chili dogs and milkshakes, drove them back to the house, then my husband and I returned to the Mississippi Gateway Park by ourselves and hiked the trails along the river.
Central Park of Maple Grove
Our last day in Minnesota was low key and relaxed. My son and daughter-in-law live within walking distance of Central Park of Maple Grove, so daily treks to the park are a common occurrence in their household.
There is an extensive pedestrian trail system skirting a chain of lakes, and the park has a terrific custom playground and splash pad, a 25,000-ice skating loop that is great for scooters in the summer, and a pavilion with concessions and restrooms. And if you're there during winter, the splash pad becomes an ice skating rink.
Even our teenagers enjoyed the playground, and were free to head back to the house when they felt like it.
We had planned on attending a concert at an outdoor amphitheater, also within walking distance, but discovered upon arrival that the concert had been cancelled.
Undeterred, we wandered down to the pond behind the theatre and fed breadcrumbs to fish, turtles, ducks, and one hungry muskrat that made a beeline for us as soon as it spotted food.
We headed back to Georgia on Day Five, happy that five children from 3 to 15 had gotten along so well. Our activities were diverse, with something for everybody. One important thing to remember when traveling with kids is to remain flexible.
Plan for rainy days, don't be too rigid about your agenda if the kids get cranky, and stay laid back and open to a change of plans. That way, whether in Minnesota, Georgia, or anywhere else, you can find fun things to do and create great memories.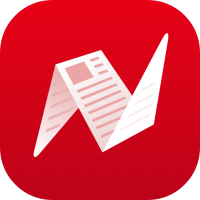 This is original content from NewsBreak's Creator Program. Join today to publish and share your own content.