North Fulton Community Charities of Georgia says walk-ups are welcome.
Staff and volunteers at North Fulton Community Charities in Roswell, Georgia, are hoping many of the nonprofit's clients will take advantage of NFCC's latest offering: free Covid-19 vaccines.
Holly York, Executive Director of the nonprofit, explained why. "The people we serve are frequently frontline workers. They are the people you see working in grocery stores, in restaurants, in the service industry."
In Holly's opinion, these frontline workers are more exposed than almost anyone. Unable to isolate because they must work in jobs that bring them into contact with large and diverse population, they are a vulnerable group.
"We want to keep them healthy," Holly stressed. "And the vaccines are one way to do that."
NFCC had already vaccinated about 40 people when I spoke with Holly on Thursday, but she hopes a lot more clients will come forward.
Vaccine brochures stress that no citizenship information is requested, and no insurance is required. "Our clients trust us," Holly said, adding that people consider the charity a "safe place."
One added incentive is that everyone receives a free NFCC Thrift Shop tote bag along with a 10% discount in the thrift store with the first vaccine.
Walk-ins are welcome, and the Pfizer vaccine can be administered to those 12 years and up. The Johnson and Johnson vaccine, advertised as "One and Done" because only one shot is required, is also being offered as part of the program.
Vaccines were dispensed on June 22 and June 24, but people who missed those dates can still get a shot on Friday, June 25 and Saturday, June 26. A separate flyer advertises vaccines from 4 pm to 6:30 pm on Tuesday, June 19 and Thursday, July 1.
The day I spoke with Holly, Northside Hospital employees were present to "give the jab." On subsequent days, CORE (Community Organized Relief Effort), in partnership with the Georgia Department of Public Health, will dispense the shots.
It might seem unusual for a local charity to host a vaccine clinic, but those familiar with North Fulton Community Charities are not surprised. This is a normal extension of what they do, which is to help build self-sufficiency, prevent homelessness, and provide emergency assistance and enrichment programs.
Started in 1983, NFCC's mission has always been to "compassionately offer hope and dignity to North Fulton families and individuals in need."
The charity has done this in several ways.
More than 100 local families receive food from the food pantry every day.
NFCC distributes more than $1.2 million yearly in emergency financial assistance, which includes rent, utilities, and other necessities, and the thrift store provides free clothing to over 1,100 families a year.
Additionally, over 1,400 adults take advantage of the life skills and workforce readiness classes that are offered, and more than 900 families benefit from the NFCC holiday programs for warm coats, Thanksgiving meals, and holiday toys.
According to the website, "NFCC is considered the sole source of comprehensive support in the North Fulton area and the entry point for families experiencing need for the first time."
Because the charity serves individuals and families in the Fulton County areas that include Alpharetta, John's Creek, Milton, Mountain Park and Roswell, it draws considerable support from local businesses, religious organizations, and individuals.
Restaurants and grocery stores comprise more than 30 "food recovery partners" who collaborate with NFCC to make sure good food gets into the hands of those who need it. And because of financial contributions, NFCC was able to complete construction of a new office and education center in addition to expanding and remodeling their thrift store and food pantry.
The vaccine effort is one more small but extremely important part of the charity's ongoing efforts to improve the lives of those who live and work in North Fulton.
Anyone interested in a Covid-19 shot can contact the charity at 11270 Elkins Road in Roswell. And as the brochure says, "Don't Wait to Vaccinate."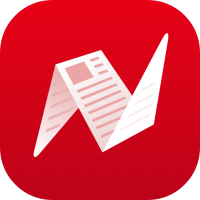 This is original content from NewsBreak's Creator Program. Join today to publish and share your own content.