The Pfizer booster shot is now available for those who are eligible at pharmacies and immunisation sites around the Bay Area. To begin, you must have had two doses of the Pfizer vaccine, the second of which must have occurred at least six months ago.
Dr. John Swartzberg explained, "This is exclusively for Pfizer; that's the only vaccination where we have enough evidence to make such recommendations."
Booster injections are recommended for the following people, according to the CDC:
People over the age of 65, Adults between the ages of 50 and 64 who have underlying medical issues. In long-term care institutions, residents must be at least 18 years old. Those between the ages of 18 and 49 who have underlying medical issues are also eligible.
"If you're at danger of getting severely sick with COVID, you should have that booster shot to raise your immunity back up to a higher level," said Dr. Sara Cody.
Those aged 18 to 64 who are at a higher risk as a result of their job are also eligible. These are some of them:
- Healthcare personnel, firefighters, and police officers are among the first responders.
- Teachers and daycare workers are examples of educational personnel.
- Workers in the food and agriculture industries
- Workers in the manufacturing industry
- Workers in the correctional system
- Workers in the postal service
- Employees of public transportation
- Employees at a supermarket
"You can go to your local drug store, your health care physician, or a walk-in immunisation clinic," Dr. Chris Farnitano explained.
It's wise to check online first to see if the booster is available at a specific location and if an appointment is required. Those who had the Johnson and Johnson shot or those who received Moderna are currently out of luck. While obtaining a booster is crucial, physicians warn that getting the unvaccinated vaccinated is even more critical.
On the Contra Costa and San Francisco websites, you can learn more about booster shots.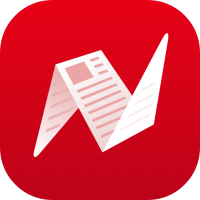 This is original content from NewsBreak's Creator Program. Join today to publish and share your own content.