SAN FRANCISCO — Warriors forward Andrew Wiggins has reluctant to comment on whether he is still unvaccinated, but it appears that he is.During the team's media day on Monday, Wiggins stated that he will continue to hold to his principles about not having a coronavirus vaccine.
"It's obviously up against the wall," Wiggins said, "but I'm just going to keep fighting for what I believe." "I will continue to fight for what I believe is right. What is correct for one person may not be correct for another, and vice versa."
"It's none of your business, that's what it comes down to," Wiggins said when asked to describe what those views include.
When the San Francisco Department of Public Health begins requiring proof of immunisation for large indoor events on Oct. 13, he could be barred from entering Golden State's home facility at Chase Center for games.He'll also lose more than $350,000 a game if he doesn't play in any home games, and he'll lose half of his $31.6 million salary if he doesn't play in any home games. "It's my problem, not yours," he explained.Wiggins said he's been given some restrictions to follow when he's at the team's facilities, but he wouldn't disclose if he has to wear a mask around colleagues, for example.
Wiggins' plea for a religious exemption was "examined and denied" by the NBA on Friday, meaning he will be unable to participate in Warriors home games until he meets the vaccine requirement. Anyone aged 12 and over must show proof of immunisation to attend indoor events at Chase Center, according to the Warriors' fan website.
Last season, the 26-year-old Wiggins averaged 18.6 points, 4.9 rebounds, 2.4 assists, and 1.0 blocks per game in his seventh NBA season.The Warriors will play the Los Angeles Clippers in their first regular-season home game on Oct. 21.
"I'm not even planning forward that far. Day after day, I'm pondering "Wiggins explained.
For the time being, Myers isn't preparing any backup plans.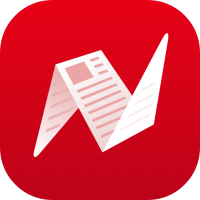 This is original content from NewsBreak's Creator Program. Join today to publish and share your own content.