SAN FRANCISCO (KGO) — California continues to have the lowest COVID rates in the country, but this relative achievement does not account for the ongoing health inequities that people of colour face.Death rates are still higher and vaccination rates are lower in the state's Black and African American communities.
Dezie Woods Jones, president of Black Women Organized for Political Action (BWOPA), said, "We have got to stop this, we have got to put an end to this."BWOPA started a statewide vaccination campaign named "Black & Vaxxed" on Monday night to increase immunisation rates in California's Black neighbourhoods.
On the Zoom call, Jones urged, "Please find the nearest immunisation facility; they're everywhere in our towns."Claude Powe, a Bay Area resident, is still on oxygen after contracting COVID."On Aug. 3, my sister discovered me unconscious in my apartment," said Powe, who believes the Johnson & Johnson vaccine saved his life.
Only 58 percent of Black people aged 12 and up in Alameda County are completely vaccinated, compared to 63 percent of Latinos, 68 percent of Whites, and 79 percent of Asians.During the BWOPA meeting, Alameda County Public Health Director Kimi Watkins-Tartt noted, "Here in Alameda County, we're working at a neighbourhood level to identify those sites where people remain unvaccinated."Alameda County is coordinating workers to go door-to-door, refute falsehoods, and connect patients with health care providers, she told a News reporter Kate Larsen. It's working, she claims, albeit slowly.
At least one dose has been given to 53% of Black people in Los Angeles County. In April, African Americans and Latinos were both getting vaccinated at the same rate, but today the Black population of Los Angeles is lagging behind every other ethnic group in terms of vaccination rates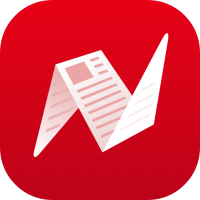 This is original content from NewsBreak's Creator Program. Join today to publish and share your own content.