Enough is enough, that's what customer say in downtown Concord. People are divided after vaccine mandate for daily indoor works like dinning & bar. As a result less customers are approaching bars, restaurant & gyms. This has resulted into severe impact on businesses.
A Restaurant Owner said that he hasn't seen his restaurant this empty since the pandemic began. Normally they're packed with lot of customers. People are coming less because vaccine mandate is being hated by them. All of the staff of that same restaurant has been fully vaccinated. Many businesses need to just survive in downtown concord. For many of the business owners each passing day is making their condition even more worse. They are ready to serve all type of customers. Whether it's fully vaccinated or not. Many people disagree with vaccine mandate & so they're keeping in this way. Some people even believe that they feel threatened after vaccine mandate imposed by the United States government.
The booster shot campaign in US was starte around 20th September. Vaccination is must for government as well as large private employers. Impacted business is not just the case of Concorde but also major parts of US. Big employers had a rift in their own employees regarding vaccine mandate. Majority of them disagree but still there are decent numbers which shows people's intrest on vaccine mandate. Passionate debate on whole US is going on about vaccine mandate & mask rules. Debate has become even more interesting after impose of double fines on violators. New rules will be in effect for next 3 to 4 months. People of US has mixed reactions. Opposition has even said that new vaccine mandate is unconstitutional & it's terryfing too.
Whole US is struggling with new Delta variant & so the business. Big employers or associations indicated that they broadly welcome new vaccine mandates. At their operation base vaccine or test results are required to get entry. Big employers had even made a push to vaccinate their own employees at own cost.
How does it really affect the business only time will tell and owners know that this is bad for them & their businesses. Still vaccine mandate is not going anywhere for at least next 4 months. One can only have the option to choose either the people or their business that's important for their survival.
So what's your thought on new vaccine mandate? Do you agree with the new rules or choose to go less out & remain unvaccinated just like Anti-Vaxxers are doing?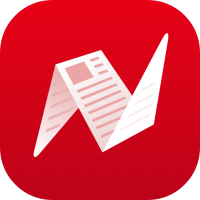 This is original content from NewsBreak's Creator Program. Join today to publish and share your own content.