Learn more about Co-ops and Condos apartments In Westchester, NY.
Are you looking for an apartment to buy or invest in Westchester, NY?
There are two types of apartments for you to choose from, Co-ops or Condos. Also, in Westchester, NY, there are townhouses and two-four family homes, which have two to four apartments with an individual homeowner.
Here're the differences between Co-ops and Condos apartments:
Board Approval: The board of Co-ops apartment has to meet and approve your application or reject it. The board often meets once or twice a month. The board members are owners too, and they vote on rules and regulations. For example, no pets or pets are welcome, and minimum income for buyers, renters, or investors. There is no board approval for buyers in most Condominium apartments and townhouses.
Fees: The Cooperative apartment has high fees, and the expense is about 50% tax-deductible. The Condominium fee is less expensive, and it's not tax-deductible. These fees are for standard area maintenance, staff salary, attorney's fees, improvement, and rarely for parking.
Ownership: The buyer becomes the owner of the Condo and decides what she does with the apartment or townhouse. A housing corporation runs co-ops apartments, and the buyer is a part of the owners. Most of the improvements must be approved by the board. You'll pay for a major revision or project, such as a new roof and paving of roads or walkways.
Selling Price: Some Westchester, NY, Co-ops are less expensive than the Condos. Some Co-ops can work for first-time homebuyers or a young couple, empty nesters, fixed/low-income earners, or college students.
Availability: Co-ops apartment is often in the market and some with a reasonable price. Less expensive Condos in Westchester, NY rarely appear in the market.
Lifestyle: Some apartments have parking spaces for a fee, a bank, a doctor's office, a coffee shop in the building, and close to a train station and a shopping center. A few apartments in some cities in Westchester, NY, are a stroll from the waterfront, lake, or river. For example, Tarry town and Yonkers waterfront apartments.
Your Choice: Choose what works for you and your family.
Research: Do more research before deciding which apartment you want to buy or invest in Co-ops or Condos apartments, a townhouse, or a house.
References:
https://www.thehirerealty.com/services/first-time-buyers/
https://www.washingtonpost.com/realestate/condo-vs-co-op-know-the-differences-before-buying-one/2018/01/30/804e7bd6-faf5-11e7-ad8c-ecbb62019393_story.html
https://www.bankrate.com/mortgages/co-op-vs-condo-pros-and-cons/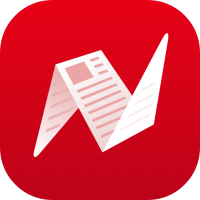 This is original content from NewsBreak's Creator Program. Join today to publish and share your own content.