Learn why gambling can become a serious problem for you, your family, and your community. Problem gambling hotline 1-800.874.3434 or Text now for help (914).215.6440.
The American Psychiatric Association defines gambling disorder as it "involves repeated problematic gambling behavior that causes significant problems or distress. It is also called gambling addiction or compulsive gambling."
Life is a gamble. If you live in NY, I bet you have driven or walked across a deteriorating bridge this week. The truth is everyone gambles one way or the other. We invest in the stock market, buy a lottery ticket, go to the casino, play bingo, or bet on our favorite sport-- horse racing or European football.
Gambling is an old sport among family members, friends, and it's our community past-time. It happens and is common in our homes, houses of worship, and retirement homes---bingo and cards.
Think of when you were a young child or a teenager. Did you trade in things with your friends? Did you play cards or tennis with money on the line?
Gambling becomes a problem or a disorder when you do these things:
Use family rent or mortgage, college savings, or family investment to gamble.
Miss important family events.
Keep the gambling problem a secret from your spouse and friends.
Trade-in your work hours for more hours in the Casino.
Steal money from your family, friends, employer, and community to satisfy your gambling addiction.
Can gambling be a serious problem?
Yes. You lose control of your money, time, and energy. Gambling becomes the master or mistress in your life. For example, gambling directs your feelings, thoughts, and actions. Quite often, problem gamblers gradually lose critical thinking skills and personality. Gambling becomes the love of your life, and she manipulates you every second.
Gambling can be addictive and can ruins relationships, finances, health, business, and careers. And sometimes, problem gamblers have problems with the law --often steal money from employees, employers, and rarely pays taxes.
How do you know you have a problem with gambling?
"Are you or a loved one haunted by bill collectors?
Do you or a loved one gamble to escape worry, boredom, or trouble?
Do thoughts of gambling disrupt your sleep?
Do you or a loved one ever gamble longer than originally planned?
Do arguments, disappointments, or frustrations cause you or a loved one to gamble?
Do you or a loved one celebrate good times with gambling?
Have you ever had self-destructive thoughts because of problems resulting from gambling?
Have you or a loved one lost time from work or school due to gambling?
Do you hide the rent/mortgage or food money because your spouse, partner, or other family member gambles it away?
Do you or a loved one borrow money to finance gambling or to pay back gambling debts?
Does your spouse, partner, or other love one promise faithfully that they will stop gambling yet continue to gamble?
Have you noticed a personality change in a loved one as their gambling has progressed?
Is your spouse, partner, or other loved one away from home or unavailable to the family for long periods of time due to gambling?" Credit- NYS Problem Gambling Organization.
What can you do:
Three things: Accept your gambling problem, seek and receive help now. Problem gambling hotline 1-800.874.3434 or Text now for help (914).215.6440.
What can you do to help your loved ones:
Focus on what is working in your life.
Let the natural consequences help the problem gambler.
Drop controlling or nagging the adult problem gambler.
Make decisions based on WHAT works for you, not your friends,
Reward any positive behavior---listen and spend time doing what both of you enjoy.
Love them with a NO on things they can do for themselves. Say NO to giving her money or cleaning after an adult or bail him out of jail.
Join a family help group—every second Thursday of the month.
Create new things that give you hope, purpose, and personal growth. For example, join GAM-ANON, take classes, learn a new language, go back to school, take dance classes, and others.
Help yourself grow.--BY
References:
https://nyproblemgambling.org/
https://www.psychiatry.org/patients-families/gambling-disorder/what-is-gambling-disorder
https://www.psychologytoday.com/us/blog/in-excess/201508/why-do-you-gamble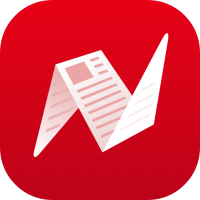 This is original content from NewsBreak's Creator Program. Join today to publish and share your own content.