You have the right to forgive or not to forgive yourself and others. Forgiveness takes time, energy, and it's something you can choose to do when you're ready. Keep and nourish good memory and destroy the bad ones.
Forgiveness is not always easy. "Yet, there's no peace without forgiveness." Unknown
Forgiveness takes time and energy. And it's something you can choose to do for your good mental health.
Forgiveness is not for the rapist, murderer, no-show parent, cheater, entitled children, lousy boss, ex-spouse, or a gossiper, but for you-- the survivor. Why? According to Mayo Clinic, forgiveness is for our good mental health and peace of mind.
How can I forgive someone who raped me or killed my only child?
Terrible and heartbreaking, and it can be an unforgivable crime. You don't have to. Support hotline, 24 hours: 1-800-656-HOPE (4673)
What about you? Would you forgive a person who raped you or killed your only child?
A rape case and forgiveness:
Pain and burden in a rape case are something many survivors live with every day until they speak the truth, take a step forward, and seek and receive help--healing. The truth is rape is the worst case; people tend not to forgive the criminal. When you're ready, choose your beautiful life, not the criminal(s).
We all know or have someone in our family, church, or community who suffered a rape crime. Yes, you know one person in your family, community, or house of worship who a stranger or a known person once raped. True, a rapist can be someone you know, for example, a friend, spouse, babysitter, roommate, sibling, uncle, parent, teacher, pastor, doctor, therapist, or boss.
Studies show one out of three women, and one out of four men suffered rape in their lifetime. That means you know one girl/woman or boy/man who suffered rape when they were 11 to 17-year-old.
Maybe you are the survivor of rape. Someone indirectly takes your life and gets away with it. Forgiveness is possible for yourself first. Are you still blaming yourself for everything that was out of your control and power?
Forgiveness is difficult in some cases, but it's freedom and happiness. The person who did you wrong may not remember what they did, and it's possible, right now, he/she/they are enjoying the sunshine on the beach. Or they're on vacation in Florida or Europe. Trust yourself and seek freedom.
"Remember when you forgive, you heal, and when you let go, you grow"--Ratethequote.com.
What are you doing right now?
Angry. It's normal. You may not forget the event but make it a teachable moment----an opportunity to get to know yourself and examine the complexity of human beings. Also, you can use your terrible experience as a platform to educate and empower others, and others can learn from you.
Forgiveness:
The issue of forgiveness is one of the pressing issues in my practice. People often celebrate unforgiveness and practice the Old Testament doctrine in the Bible--an eye for an eye. I observed a client who messed up their wonderful life because of the poison of unforgiveness-- never-ending bitterness and resentment. Again this person has the right not to forgive himself and his father, who did him wrong. We can choose good health and happiness.
Never judge someone who chooses not to forgive themselves and others. Stop expecting people to be like you.
The benefit of forgiveness:
Take your power back.
A client lost a lot of weight because she practiced forgiveness. How often do you visit the emergency room a month? 2--5 times! And in ER, no one can provide an answer to your health problem. It's time to think about your good mental health and forgive yourself first. You're not God; forgive yourself and work hard to forgive others for your personal growth. Take your power back.
How to work on forgiving yourself and others:
You have the right to choose peace of mind or bad mental health.
List all your offenders and their offenses on a piece of paper. Any traumatic events such as rape, abuse, and murder, list on a different page.
Be honest; list all the people you have offended. List your offenses on a piece of paper and list any traumatic event on a separate page.
Fast and pray over the names and crimes. Or meditate and reflect on ways you can move on with your life.
When you are satisfied with yourself, burn or keep the piece of paper. This exercise can take 24 hours to 24 months.
Psychotherapy is recommended for any traumatic event such as rape, emotional/mental abuse, bitter divorce, severe poverty, complex sexuality, and early childhood discrimination, for example, classism, racism, sexism, and colorism.
Remember:
Your fantastic life matters. Let go of bitterness and resentment. Forgive yourself and work hard to forgive others. You always have a choice of freedom and happiness. Life is good. Life is worth living and enjoying.
Help yourself grow.-BY
References:
https://www.mayoclinic.org/healthy-lifestyle/adult-health/in-depth/forgiveness/art-20047692
https://www.nsvrc.org/statistics
https://www.stopitnow.org/stories-of-hope/rachels-story-of-healing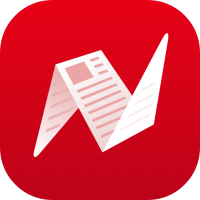 This is original content from NewsBreak's Creator Program. Join today to publish and share your own content.