Here is the recipe.
Broccoli is a vegetable, and it's a healthy snack.
What to know about broccoli:
Broccoli is a vegetable. There're many ways to prepare broccoli. You can boil, fry, bake or roast it, or eat it raw.
Let us try Broccoli for an evening snack.
Instruction:
Preparation time: 10— 15 minutes.
Ingredients: Broccoli and water.
Step1.
Buy broccoli from your local supermarket or Farmer's market.
Step 2.
Boil water in a medium-size pot.
Add spices of your choice— optional.
Step 3.
Wash and cut the broccoli as you desire (See photo above).
Pour the cut broccoli into the boiling water.
Cover the pot and cook for two to three minutes.
Step 4.
Step 5.
Your evening snack is ready (See photo #2). Save the leftover in the Ziploc bag for the next day.
Broccoli snacks: You can boil, fry, bake, roast, or eat it raw. Be creative and prepare broccoli the way you want.
The benefit of broccoli:
Who likes this vegetable? Some people I know. And health experts say broccoli keeps us healthy and makes us full for more hours than salty snacks.
My experience with broccoli — it curbs overeating, and it helps me sleep well at night.
A healthy snack helps us after a long day without food or after an hour in the gym. It can help replenish our energy and speed up muscle recovery.
References:
Personal experience.
https://www.ncbi.nlm.nih.gov/pmc/articles/PMC6146358/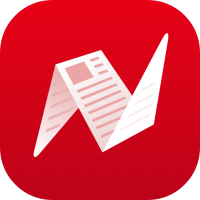 This is original content from NewsBreak's Creator Program. Join today to publish and share your own content.