No experience is required. You can make a healthy dinner while working on your laptop. According to Havard Health Publishing, salmon lowers cholesterol. Learn more.
Are you tired of spending more money on a restaurant or fast food? You can make your dinner and enjoy healthy food.
Is salmon a healthy food? Studies suggested there are many benefits of eating salmon. For example, eating salmon can reduce the risk of heart disease and obesity.
According to Havard health publishing, salmon lowers your cholesterol. Also, it's a great source of protein and zero carbohydrates.
Making salmon takes less time than you think. Ready for healthy food? It's simple, practical, and fun. Let's go!
"Food can nourish, heal, and bring people together." — Michael Stanwyak.
Instruction:
Step 1
Order frozen salmon or pick up the fresh one from your local supermarket. These are from Sam's Club, Elmsford, NY 10532. 914.592.0023. It comes with six to seven small potions to save our time. Each one is somewhat different from one another (see all the photos).
Step 2
Preheat oven — 375-400 degrees.
Take out one to seven pieces of frozen salmon for the number of people dining with you.
Cut out the cover.
Run tap water over the frozen Salmon.
Optional: Immediately massage it with black pepper and butter for a second ( use salt or any other spices of your choice).
Step 3
Place the fish on the pan or an oven-friendly flat plate.
Put the pan in the preheated oven, 375--400 degrees.
Bake the Salmon for 35 to 40 minutes.
The same step if you want to boil the fish with water , 25–35 minutes.
Microwave is easy and tastes almost the same, 5–7 minutes.
Step 4
Serve with vegetables, cooked rice, beans, or baked or mashed potatoes.
Cooking is an art. Be creative and try different ways to turn the raw fish into food for you and your family to enjoy.
Feel free to hire a personal Chef to help you with cooking. A personal chef is like your dry cleaner or a nail technician.
References:
Personal cooking and food experience.
https://www.health.harvard.edu/heart-health/11-foods-that-lower-cholesterol
https://www.samsclub.com/club/elmsford-ny-sams-club/6674
I appreciate you reading my work. Thanks.
"Help yourself grow"--BY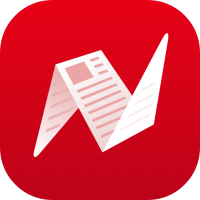 This is original content from NewsBreak's Creator Program. Join today to publish and share your own content.