A garden can provide fresh flowers, fruits, and vegetables. Learn more.
"If you have a garden and a library, you have everything you need." Marcus Tullius Cicero.
How to plant tomato and pepper. This method can work for other fruits:
Step I.
Make your tomatoes and pepper seeds or buy seeds or plants from local Farmer's markets or online.
This year's planting is late because of the NY weather. I transferred plants in April, and the cold weather killed them.
I regrouped and bought the pepper and tomatoes tree instead of planting the seeds again (See photo1).
Step II.
Work on your land and prepare the soil (see photo 2). You can choose any place in your front or back yard. Space must be away from the shade of trees because your garden needs sunlight, as humans do.
Or, you can put your planting pot or basin near the kitchen window or balcony.
Step III.
You can make beds if you have enough space. The beds help control erosion.
I live in an apartment or flat, and how can I own a garden?
No worries. Buy any storage container. I recommend a plastic rectangle shape container. Buy a bag of soil from your local Farmer's market or order online. Fill the container(s) with soil.
Step IV.
Add manure or leftover food in between the soil. Add water. Let the earth sit for a few days if you have the time.
Step V.
Plant the seeds or transfer the pants. Make sure pepper is socially distancing by one foot and tomatoes 2–4 feet ( see photo 2)
Are you planting tomatoes or pepper seeds? See the best method here.
Step VI:
Take proper care of your garden every day. Look at each plant, examine, investigate, and most importantly, expect surprises that will likely speak to your lifestyle.
Water your plants properly and too much water can kill your plants.
Study shows gardening helps reduce the symptoms of depression and anxiety. Your garden or plant can give you something to look forward to, care for, and interact with.
Also, your garden can provide fresh flowers, fruits, and vegetables. And as a gardener, you know what you planted and harvested.
Gardening or farming is not for everyone. So please don't force yourself to do it. However, you can learn gardening if it benefits your mental health.
Please note: Only licensed mental health and medical professionals can treat mental health issues. Gardening doesn't treat mental illness.
References:
https://www.psychologytoday.com/us/blog/think-act-be/201906/10-mental-health-benefits-gardening
https://bassey.medium.com/7-life-lessons-from-my-garden-1acc843fb36d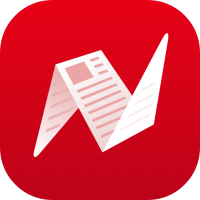 This is original content from NewsBreak's Creator Program. Join today to publish and share your own content.