Close to 50% of drug users in the United States first obtained prescription drugs from friends or family. The key for this study was looking at the type of drug as opposed to its source. The vast majority of these deaths were caused by opioid painkillers, tranquilizers, and sedatives; which are usually obtained through doctors. This is a growing concern because it's easier to get a hold of these drugs than heroin and other illicit substances.
The range of drugs considered to fall under the category of prescription drug abuse is broad. These include painkillers, sedatives, stimulants, and anti-anxiety medications. The study that took place on this matter looked at deaths related to these substances only; not illicit drugs like cocaine or methamphetamines. In fact, it was found that deaths linked to these prescription drugs were as many as three times higher than the numbers of those caused by illegal drugs. One possible explanation is that it's easier to get a doctor to prescribe you something instead of going through the trouble of obtaining illicit drugs.
The biggest concern in this study has been opioids (painkillers), which include the following: hydrocodone, OxyContin, oxycodone, morphine and fentanyl. The number of overdose deaths from these drugs tripled between 1999 to 2010. In fact, since 1999 there has been a staggering 300% increase in painkiller prescriptions; no wonder there's been such a huge influx of overdoses.
The next biggest concern were benzodiazepines, such as Xanax and Valium; these drugs are used to treat anxiety. People that abuse these medications risk slowing down their breathing or even stopping it completely. Then there were stimulants like Ritalin and Adderall which fall under the same category of amphetamines. These can cause hyperactivity, irregular heart rhythm, and even sudden cardiac death.
The study focused on the number of dead people, but it turns out that there has been more than double that amount in terms of hospitalizations due to these prescription drugs. The CDC reports close to 500,000 emergency room visits each year are attributed to abuse of one or a combination of these drugs. It turns out that even when you have a prescription for drugs like these addiction is still possible; the most common ones being cocaine and benzodiazepines.
Prescription drug abuse has reached epic proportions in the U.S., but it's not just your average Joe walking into his local pharmacy to get some extra painkillers. The highest number of overdoses occurs in patients with legitimate prescriptions for these drugs. Some people are prescribed more than enough to fill a lifetime supply, all at once; and they aren't using them as intended either.
The fact that it's easier to obtain prescription medications over illegal substances is one of the biggest reasons for this growing problem in the United States. Patients that need help with pain relief are sometimes prescribed to take four times the amount of medication they should be taking; and many have no idea that it's even possible for this to happen.
I don't think people realize just how powerful these prescription medications can be; not only in terms of addiction but death as well. It's definitely something that needs to be addressed and taken into consideration when having prescriptions written.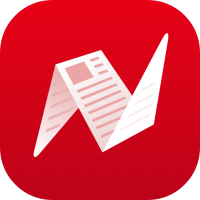 This is original content from NewsBreak's Creator Program. Join today to publish and share your own content.