Cannabis has been a major topic of discussion in the United States for some time now. It is used medically, recreationally, and for industrial purposes like hemp. In 2016 the state of California legalized cannabis use for recreational purposes.
The following year other states followed suit with legalization or legislation that would allow medicinal marijuana to be used in their respective regions. One such example is Florida where medical marijuana was approved.
Cannabis was used as tax money in USA. In the year 2014, cannabis was legalized for recreational and medical use in three states. This has caused a lot of debate about whether or not it should be legal nationwide. Cannabis is taxed at an average rate of 10%. A recent article by Forbes shows that there are 1,000 retailers who have already applied to sell cannabis products in Washington state alone which has only been open for one day.
The revenue generated from these taxes will go towards funding public schools and other programs around the country. It's no surprise that some people don't want this drug legalized because they claim it poses many health risks such as impaired memory function, increased heart rate, depression etc.
In the past, marijuana was used for medicinal and recreational purposes but now it's considered illegal in most of the world's countries because of its psychoactive ingredient known as tetrahydrocannabinol.(THC)
Cannabis is a genus that consists of a group of species that includes both hemp and marijuana. The reason why cannabis was legal in the early 1800s in the United States is because it was used as legal tender for taxes from 1631 to 1837.
The British army also depended on cannabis which they used for rope to produce sails. To show how important cannabis was to their economy, the British decided that all farmers had to grow this plant and even George Washington and Thomas Jefferson obeyed this law.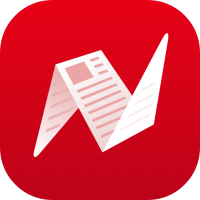 This is original content from NewsBreak's Creator Program. Join today to publish and share your own content.