I know Monstera is such a gem, and I can never run out of topics around it to talk about. But hey, Monstera is not the only topical houseplant out there.
Today, I am talking about a new plant —the Philodendron.
Photo by Hannah C on Unsplash
What is Philodendron?
Technically, the Philodendron is not a plant per se, but a genus of plants scientifically known as Araceae. Currently, there are over 480 recognized types of Philodendron. The different types of Philodendron can look and grow quite differently.
Since they really come in different sizes and shapes, you might very well have already encountered many plants in the Philodendron family without realizing.
In Greek, "Philo" means love, and "Dendron" means "tree." In 1829, people named the plant Philodendron, referencing that it is a "tree hugger." Many philodendrons love to grow while climbing along with trees. This is also why they favor growing with a moss pole around when raised indoor.
Vining Philodendron. Photo by David Clode on Unsplash
The Philodendrons are famous for their foliage's different shapes, sizes, and colors. The leaves can be oval, heart-shaped, or pointy, and anything in between. Some leaves can be dark green, light green, or even a neon color.
However, the Philodendrons all share a thick, leathery texture, making them hold relatively strong against excessive moisture loss.
A good-looking Philodendron can be a great holiday gift. This family of plants is, in general, pretty sturdy, easy to take care of, and really adds a tropical accent to a home.
To help you better decide which Philodendron is an excellent gift to buy for yourself or your friends & family, I am ranking the 16 most photogenic Philodendrons by their price range, from the cheapest to the most expensive.
1. Philodendron Prince of Orange $10 - $50
Photo credit to GreeneryUnlimited
'Prince of Orange' is an interesting Philodendron cultivar.
A cultivar means a cultivated variety, an assemblage of plants selected for desirable characteristics maintained during propagation.
This "Prince of Orange" gets its name from its coppery-orange leaves when they first emerge. As the leaves mature, they gradually turn to darker shades of green.
What's unique about the "Prince of Orange" is that it is an upright, non-climbing Philodendron that can reach a decent height and 2 ft width (60 cm).
It's hardy and thrives on regular Philodendron care.
2. Philodendron Micans $15 - $50

Photo credit to WallofPlants
Philodendron Micans is famous for its trailing vines and its heart-shaped velvet-texture leaves. Because tiny hairs are growing on the foliage, they make the leaves look different according to how the light hits it. The leaves can bounce of colors of dark to light green or even bronze.
The young leaves have reddish undersides and a velvety texture. As they mature, they become gradually smooth.
Philodendron Micans grows quickly with regular Philodendron care. Though it prefers drying out more between waterings. Its vines can reach about six feet in length.
The Micans used to be a hard-to-find plant. But as it became more popular and made more available, now you can get a Micans at a much lower price.
3. Philodendron "Thai Sunrise" $30 - $150
Photo credit to @houseofplants.sg
The "Thai Sunrise" probably has some of the brightest colors of any Aroid. Its foliage typically has vibrant yellow-gold variegation in the center, surrounded by a deep green edge. While not native to Thailand, Philodendron "Thai Sunrise" is very popular and mass-produced in Thailand.
Recently, "Thai Sunrise" has become more expensive. However, it is not too hard to find in local nurseries or online. Like most philodendrons, the "Thai Sunrise" ships pretty while when properly packed for temperature and humidity control.
4. Philodendron "Painted Lady" $50 - $150
Photo credit to UrbanSprouts
The Philodendron "Painted Lady" has yellowish leaves with darker green speckles. They are in high demand because of their beautiful heart-shaped foliage.
The yellow leaves turn green as the plant matures. With a leathery texture and a shiny, glossy appearance, these leaves can grow as long as 6 inches.
5. Philodendron "Silver Sword" $50 - $150
Photo credit to PlantCircle
The "Silver Sword" stands out among all philodendrons because of its silver, almost metallic foliage. These elongated leaves emerge as a blueish gray color and change to a muted silver-green when it matures.
There isn't many "silver plants" in the Philodendron, even the aroid family in general. So a "Silver Sword" is really unique among the mix.
6. Philodendron Melanochrysum $50 - $200
Photo credit to MonsteraMania
The Melanochrysum, also known as the "Black Gold" Philodendron, is a favorite of many collectors for its dark, velvety leaves.
On some level, The Melanochrysum resembles a large Philodendron Micans. Its foliage is of deep, dark green with gold crystalline flecks buried throughout the surface.
As a juvenile, the plant has a very different look. It starts out as a creeper with small, oval, reddish leaves. As it matures, the foliage gradually darkens and becomes velvety. Eventually, a mature Melanochrysum can grow up to two feet long.
Like most of the Philodendrons, the adult form of Melanochrysum is a climber and needs support to grow. With proper support, it can climb as tall as four feet or more.
The Melanochrysum can be a bit more demanding than typical Philodendrons. It prefers the soil to completely dry out between watering.
Although not a rare plant to find on the market, The Melanochrysum can be quite pricey because of its lush appearance.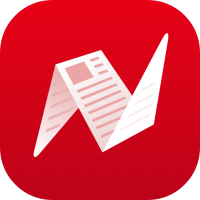 Read on to see the second part of the ranking. But beware, as the list goes on, the Philodendrons are more and more hard-to-find and pricy. Brace yourself:>