Imagine planning a night out with your friends and having the best time of your life.
Then, waking up the next day and your bank account screaming a negative balance of $49,999,999,697.98.
That means minus 50 billion dollars.
Ladies and gentlemen, it's not the new plot of one of the Hangover movies.
It's what happened to Maddie McGivern from Huntington Beach, California.
Now, I don't know you guys, but I would have probably fainted at that point. Or flew the country with the 76 dollars left on the account.
Or both things.
What happened to her money?
Maddie had a night out with her friends, and she was offering drinks to celebrate the night.
She could not know that the day after, a quite shocking surprise was waiting for her.
She turned on her phone and checked her bank balance.
At that point, Maddie, who logged in to her phone to order some Chinese takeaway in Huntington Beach where she lives, forgot quickly about her cravings.
She called the bank and set an appointment as she was absolutely sure that she didn't spend all of this money.
Going viral on TikTok.
The TikTok video where she explains the situation to her friends went viral and, at the moment, has 13,9 million views.
I swear to God, it says negative $49 billion. What do I do?
Maddie told her friends in the video.
She immediately called customer service to ask what was going on.
The lady on the other side of the phone had to pause while asking Maddie to hold on as she never heard of something like that.
Maddie was received then a couple of days after by her bank, and they fixed the bug that hit Maddie's account and the ones of many other Chase's clients.
Luckily the situation was quickly solved, and Maddie saw her account going back to normal.
What would be your reaction if this happened to you?
Let me know in the comments!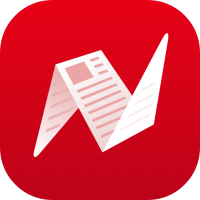 This is original content from NewsBreak's Creator Program. Join today to publish and share your own content.