The record-breaking weekend temperatures are hitting hard not only on humans but also on wildlife.
It is not such a rare view to witness animals coming to drink fresh waters from our beautiful lakes and rivers.
What is a little bit more unexpected is to see a beautiful bear family bathing all together and having fun just as a human family would do.
This is what happened in the waters of Lake Tahoe.
The news has gone viral because of the beautiful photos and videos of the moment.
Lake Tahoe is home to the largest population of black bears in the lower 48 states.
Here, summer temperatures regularly break records.
The temperature in Lake Tahoe Sunday reached high temperatures, so for sure, the bear family was relieved from the cold water.
So when the bears decided to take a swim, the visitors at the lake cheered them on.
The Sleeping Lady.
Lake Tahoe, also known as the Sleeping Lady, is home to many wildlife species.
And this mama bear seems very familiar with the whole area.
The lake, split between California and Nevada, is one of the most amazing natural spots in the United States.
A woman present at the moment at the lake with her family recorded a video of the bear family and later posted it on social media.
She described the moment as follows:
A large mama bear and three cubs decided to join us for a swim in Lake Tahoe today! It had to be at least 90 degrees, but they didn't seem bothered by it one bit.
In the video, we can appreciate the mama bear approaching the waters and then two cubs playing with each other and one cub hugging on the mama bear.
Around them, cautious people, smiling and filming the sweet moment.
Lake Tahoe and bears.
Bears are known for living in the area of Lake Tahoe, and their adventures are very often portrayed in videos and photos shared on social media.
Another case was when a bear family, possibly the same as this bathing trip, decided to take over on a picnic.
They enjoyed the food while sitting on the borders of the lake.
These photos and videos are definitely a great way to show people how sweet animals like black bears are when they are not being harmed.
What to do if I meet a black bear?
Here is some advice in case of an encounter with a black bear or a bear family.
Do not run away from the bear.
If you are traveling in groups, make sure everyone stays together and is quiet. The bear will most likely leave on its own.
If a bear hasn't seen you or if it has lost sight of you, it may still hear or smell you.
Make sure to keep each other informed and stay in one place until the bear moves off.
If the bear wants your food, back away slowly without turning your back on the bear.
If you see a bear nearby or if you come across a bear while hiking, do not run!
Stay together and make noise to let the black bear know you are there.
If a black bear persistently follows or approaches, do not get close.
Move away slowly and leave the area.
Do not run if you have young children with you, and do not climb trees.
If a bear tries to get close, back away slowly and talk calmly and firmly.
When there is an encounter, the bear will usually leave after a few minutes of being left undisturbed.
Definitely, do not put yourself between a mama bear and her cubs.
Do not feed them.
Black bears are naturally afraid of humans or, in general, very shy. They tend to "save face" and leave when they realize they are no longer welcome.
Do not get between a black bear and its food, cubs, or den.
And the most important one: always respect them.
Have you ever met a bear? What was your experience?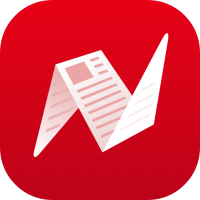 This is original content from NewsBreak's Creator Program. Join today to publish and share your own content.