If you want to be one of the few Angelenos who actually gets some fresh air this summer, hiking is a great way to get your feet active.
You may not think of LA as somewhere that offers ample hiking opportunities, but, these days your options are more diverse and accessible than ever before.
Here's our rundown on some of the best sites for hiking in Los Angeles County this summer!
Griffith Park
To start with, we have Griffith Park.
This iconic park is the largest urban park in the United States and features over miles and miles of trails.
Not surprisingly, it's home to a lot of wildlife, including numerous coyotes and mountain lions spotted within its perimeter.
I felt like a hero the first time that I did the whole lap.
A bit like Rocky Balboa on the stairs, just with less athletic capacities.
The Hollywood Hills
As you can imagine, you don't have to head all the way to Griffith Park to find some hiking opportunities in LA.
The Hollywood Hills are dotted with hiking paths, and some of them are very easy hikes that will reward you for your effort with beautiful views.
Runyon Canyon
Then we have Runyon Canyon, the site of a popular hike just below Hollywood.
It's probably the most popular hiking destination in LA, and it also has a strong celebrity following.
The trail is 3.3 miles round trip and is paved the whole way, making it an accessible option for hikers of all skill levels.
This is the opinion of one fan of this trial:
You can spend anywhere from 15 minutes to a couple of hours exploring Runyon Canyon Park on hikes from 0.85 to 3.3 miles.
Santa Monica Canyon Trail
Another easy hike is the Santa Monica Canyon Trail.
It's another trail that snakes through the Hollywood Hills and features some pretty incredible views at the top. While it's not as popular as Runyon Canyon, it will give you a good impression of what to expect.
La Brea Tar Pits
Nearby you can also visit La Brea Tar Pits, where you'll see the remains of extinct animals frozen in time and allow yourself to get a little lost and explore on your own.
It is not really a hiking trail, but if you are in the city and want to walk in the park, this was one of my favorite options.
And you can always learn about the La Brea Woman and her dog, buried there thousands of years ago.
Santa Monica Mountains State Park
You can also hike through the Santa Monica Mountains State Park, a vast natural area that sees many hikers and mountain bikers.
This state park has a total of 42,000 acres.
Of those, 8,400 acres of land were donated by oil tycoon Edward Doheny through his philanthropic foundations in the 1920s.
About the Doheny family and the Santa Monica Mountains State Park, we can read the following on the official site:
The park has a history steeped in the forces that created the bustling metropolis of Los Angeles—oil and water. In 1914, William Mulholland and the Los Angeles Department of Water and Power began construction of a reservoir in upper Franklin Canyon to distribute water newly brought from the Owens Valley. The family of oil baron Edward L. Doheny used the canyon as a summer retreat and a place to graze and water their cattle. The Doheny family built the Spanish-style home in lower Franklin Canyon in 1935.
The state park includes multiple miles of trails, and it features all kinds of wildlife, including mountain lions and bears.
Malibu Creek
Finally, we have Malibu Creek, State Park.
It is located 25 miles from Downtown.
While not the most convenient option for LA hikers, this park has some of the best trails in all of Los Angeles.
There's also a grove of giant redwood trees that you can visit and enjoy their cooling shade. And as an added bonus, you get to meet the local bear population here!
So be careful because they are wild animals.
It's the widest urban state park in California.
It does come with some warnings about staying on the trail, and we recommend following them.
This summer, leave your home and head out into the wild to enjoy cool temperatures, sunny skies, and the natural beauty of LA's hiking trails.
Grab your reusable bottle of water, wear a hat, and head out on one of these paths!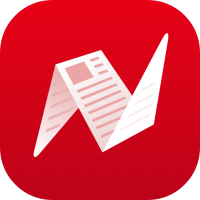 This is original content from NewsBreak's Creator Program. Join today to publish and share your own content.