Japanese cuisine is one of the finest when it comes to creating art in the kitchen.
Edible masterpieces made of rice, seaweed, fish, eggs, and other delicacies all come together in harmony and glory with what we know as a traditional Japanese meal.
Japanese restaurants are among the favorites of San Diegans when they have to choose where to eat in town.
However, even if you are not vegetarian or vegan, it is enriching to explore the other options available in restaurants.
With more and more Americans cutting back on their meat consumption, it is no surprise that popular chains like Chipotle now offer a vegan option.
The Yasai.
The Yasai is a restaurant in San Diego that offers high-quality food with a creative twist.
Located at 4646 Convoy Street #101-A and in Little Italy at 2254 India Street, The Yasai is a top-rated restaurant with increasing fame.
Chef Junya Watanabe and Chef Hajime Matsouka partnered up to create a twirling experience of multiple traditional Japanese delicacies, converted into vegan versions.
As you may have understood, I am a big fan of Asian cuisine, with a soft spot for the Japanese one.
Of course, I am aware that many Japanese restaurants offer a few vegan options on their menu.
But having a whole Japanese restaurant dedicated exclusively to a plant-based one is another story for the books.
This restaurant is actually one of the best-kept secrets in San Diego – many visitors have been surprised and delighted with the vegan dishes they are served.
A vegan option for Japanese cuisine.
The word Yasai means vegetable in Japanese.
This restaurant serves up a meal to leave you without any regrets for coming here.
In fact, you will be pleasantly surprised by how they managed to recreate traditional Japanese hot pots with only vegan ingredients.
The menu has a wide variety of choices.
Every single one of them is so incredibly well-presented that you might be surprised by the outcoming of seeing them for the first time.
Many clients take the chance to fill up their camera-roll of their phones when they visit The Yasai, and honestly, I completely understand them.
About this, they declared the following:
A common misconception is that to be vegan means not have delicious food. I am confident that a taste of anything on The Yasai's menu will prove otherwise, even to those devoutly committed to this notion.
A beautiful vision and explosion of taste.
At The Yasai, the food is beautiful. And an explosion of taste in your mouth that will change your conception of vegan food.
Here the ramen is a must-try of their selection, and the sushi is mind-blowing.
You will be served nigiri made of vegetables rich in taste and flavor, looking flawless in their presentation.
The Japanese menu also offers a researched selection of juice cocktails, tsukemono (pickled vegetables), and other vegan appetizers to help you get acquainted with the possibilities.
The menu of The Yasai is structured in a minimalistic style to make it easy for you to choose what you want at the end without having to study papers written by the staff.
It is all divided into five separate sections, each with its own personality and characteristics:
1. From the Kitchen
2. Classic Rolls
3. Yasai Specialty Creations
4. Ramen
5. Dessert
One of the options that woke up my curiosity is the Specials.
Among the offers, there is one presenting sushi rolls served with, and I quote from the website here, mesmerizing black forbidden rice.
Now, mesmerizing and forbidden in the same sentence and the description is a tickling way to provoke us to try it at least once.
A modern fusion.
The Yasai is a masterpiece of modern fusion cuisine, and there are few restaurants out there that can step up to such standards.
The fusion of the traditional style with a modern twist and an American accent makes it appealing to both the Asian surfers in San Diego looking for a change in their usual diet; and to the vegan crowd that is always on the lookout for new restaurants.
The menu is extensive, and the best part of it is that it has all kinds of possible combinations to satisfy every desire.
So if you are up for some culinary adventure, you should definitely visit The Yasai and make a 360 degrees immersion into their vegan view of authentic Japanese food.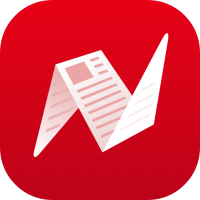 This is original content from NewsBreak's Creator Program. Join today to publish and share your own content.