It is finally summertime here, and the time has come to do bucket list things you couldn't normally do during the winter.
Los Angeles is full of outdoor activities like hiking, camping, swimming, water parks, and surfing.
Los Angeles is full of tourist attractions like Disneyland, Griffith Park Observatory, Hollywood Sign, Hollywood Walk of Fame, Getty Museum, Rodeo Drive, Universal Studios Hollywood, and more.
If you like eating, you will find endless restaurants to choose as sushi, steak, candy shops, Donut shops, and more.
But today, I would like to offer you a few ideas taken from my summer bucket list for Los Angeles.
It does not matter if you stay in the city, make a trip to the beach or to the hills.
You will find something to do on your own, with your family, partner or friends.
Let's start with some Hollywood glamour, shall we?
Celebrities Tours in Beverly Hills
The city is populated by many celebrities, including actors like Vin Diesel, Channing Tatum, and Jennifer Aniston.
In Hollywood, you will find many tour buses with the hop-on-off option and go on a sight-seeing of the Hollywood stars mansions in Beverly Hills.
You will have a guide telling you about the stars, the story of the building and maybe some juicy gossip.
Let's go surf!
The beaches in Los Angeles range from the secluded Malibu to the crowded Venice Beach. There are also beautiful beaches like Santa Monica Pier in Santa Monica.
The beaches in Los Angeles have many fun things to do, like paddleboarding, skimboarding, and surfing.
The beaches in Los Angeles are great for swimming, but sometimes the water is not so clean because, unfortunately, it's filled with trash.
If you go to the beach, remember to bring water, snacks, sunscreen, gadgets, towels.
A life jacket if you're going on a boat or using a jetski.
And a plastic bag to collect your waste.
You can also find a local group of beach cleaners and spend an afternoon helping them.
Fancy hiking to the Hollywood sign?
The mountains surrounding Los Angeles are very popular for hiking and camping.
The Griffith Observatory is a must-see for astronomy lovers.
I used to go there in the afternoon.
And enjoyed the visit to the Observatory as much as the hike.
Of course, the Hollywood sign is a must-see when you go to Hollywood.
To reach it, you can search it on Google and follow the Hollywood sign trail directions.
Be sure to stop by a local coffee shop to get your caffeine fix before or after the hike and to bring water with you because there is no place where to stop and grab one on the hiking trail.
Be careful not to walk too close to the borders with bushes: snakes, coyotes, and P-22, the famous mountain lion of Griffith Park, live there.
Never forget your camera for those breathtaking views from up high.
You will be able to see the city of Los Angeles as you have never seen it before, though you may see it with a bit of fog during some days.
Santa Catalina.
The island of Santa Catalina is only 30 miles from Los Angeles, and you can visit it by boat or take a plane there.
A flight ticket costs around 79 dollars.
Even though it isn't part of the city, it is still a great option to enjoy some peace and quiet, or party with your friends.
I personally went for a day trip very close to it a few years ago with my friends, and I enjoyed a sea lion's visit coming to check out the boat.
If I had the chance back then, I would have made the zipline or the helicopter tour.
On the island, you can find many restaurants and shops as well.
We have only listed some of the most popular options, but you can find much more to do during your time here.
Los Angeles is a never-ending possibility of having fun, and it adjusts to every need and budget.
You just have to have the main idea of what you would like to do and then go for it!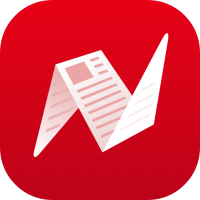 This is original content from NewsBreak's Creator Program. Join today to publish and share your own content.
#summerbucketlist