This summer, let's make a list of all the different things you can do in San Diego.
This includes anything from hiking the Torrey Pines Trail to going to a baseball game at Petco Park.
And not only will this bucket list give you an idea of what this summer has in store for you, but it will also make sure that there's something for everyone.
San Diego is known for being a paradise for nature lovers and foodies.
I write regularly about restaurants and places where to have great food.
Today I wanted to focus on activities that will give you the chance to explore more of San Diego.
Let's start with some hiking trails, should we?
Torrey Pines Trail
With over 8 miles of trails, the Torrey Pines Trail is one of San Diego's most popular hikes. The best part about this hike is that you can do it at your own pace: there are plenty of other pathways for a more relaxed hike trip.
The Torrey Pines Natural Reserve has a $10 entrance fee, and here are two parking options available.
There are no vending machines or places where to buy drinks and food, so you may want to pack something and bring it in your backpack.
It is a daytime activity as nighttime activities here are forbidden, and pets are not allowed.
Cabrillo National Monument & Point Loma Lighthouse
If you are looking for something a little less strenuous than hiking up cliffs, check out the Cabrillo National Monument & Point Loma Lighthouse.
With a history in San Diego stretching back centuries ago, this monument is one of the oldest in California.
The views from the top of the lighthouse are spectacular, and it's definitely worth checking out.
It might be a little touristy, but it's something everyone should do at least once this summer.
Cabrillo National Monument in San Diego County is extending its hours on the weekends this summer, through Sept. 6, 2021.
San Diego Zoo
If you're looking for something more offbeat, try the San Diego Zoo.
With over 4,000 animals on exhibit, this zoo is perfect for anyone who loves animal exhibits.
While the sights might be a little bit familiar to you, there are plenty of other different animals and creatures within the zoo that people might not have ever seen before.
The San Diego Zoo Wildlife Alliance is also saving and protecting wildlife and plants.
On their website, they state:
As part of these efforts, San Diego Zoo Wildlife Alliance maintains the Native Plant Seed Bank, a collection of preserved seeds from plants all over the world, and partners with the Center for Plant Conservation, a consortium of botanical gardens that collaborate on plant conservation initiatives.
Petco Park
So maybe you prefer to watch a game at a baseball stadium rather than hike up a mountain? Then you should definitely check out the San Diego Padres!
Located Downtown is the perfect spot for baseball fans.
This is a free ballpark, and it's definitely worth checking out if you're looking for good family fun this summer.
It is surrounded by restaurants and bars where you can go and grab a bite.
On their website, we can read more about them:
Named the #1 Ballpark in America by USA Today in 2016! Petco Park is spectacular in every way, combining the best sightlines in baseball with breathtaking views of San Diego. Architecturally magnificent, it celebrates the sea, the sky, the natural beauty, cultural diversity, and the unique spirit of our region.
Ocean lovers? I got you.
La Jolla Cove is a true paradise for people in love with the ocean.
If you are into diving, swimming, or snorkeling, you will make memories for a lifetime here.
You will have close encounters with many wild animals here, so please respect their space and be kind.
Another option if you do not want to get wet is a whale watching tour.
You will spend your time on a boat while peacefully admiring the giants of the sea in their habitat.
If you are lucky enough, you will see the dolphins playing around the boat!
So instead of trying to decide what to do this summer, you can just make a list of everything you want to do and go for it!
You will be sure to have something fun and new for everyone in your group!
Follow me to see more articles like this.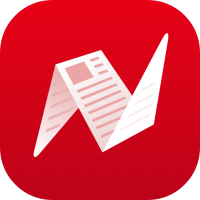 ...
This is original content from NewsBreak's Creator Program. Join today to publish and share your own content.
#SummerBucketList