San Diego is a city where many people decide to come to live and start a business.
Among them, the Mexican Karla Coppel.
Karla was born and raised in Tijuana and almost twenty years ago came to San Diego to start a new with her family.
She is an entrepreneur in the beauty business and, with her brand Karemi, is the quintessence of people adding value to the community of San Diego.
I had the chance to meet her and have a chat about her life and her business.
But also about San Diego and her favorite spots in town.
Hi Karla, welcome to NewsBreak, and thank you for accepting this interview. Would you like to introduce yourself?
Hello, my name is Karla Coppel, founder of Karemi Cosmetics, originally from Tijuana, Mexico. I migrated to the US in 2006.
I am a mother of 2 boys: one is 17 years old, and the youngest is 7 years old.
I am married and living in San Diego, CA.
You are a businesswoman in the beauty field, and your company Karemi is based in San Diego. Would you like to tell us how it started?
Sure.
I started this company because women must be educated and informed about their well-being.
I experimented with a situation with a lipstick that I had purchased for resale since I was selling from a private brand to help the financial situation at home.
I woke up one day with a swollen lip, thinking it was from something I ate, not knowing it was the lipstick I had purchased myself for resale.
Unfortunately, as I was trying to uncover the origin of my swollen lip, I exposed a Pandora Box behind the cosmetic world, a very dark world, especially for women.
There are many dangers behind the ingredients utilized to create cosmetics.
This can bring short and long-term health problems.
I started being concerned about this and started to investigate.
I decided to bring a new line of cosmetics that was healthy and safe.
All of this using high-quality ingredients.
Solving two problems, bringing a High-End line that is affordable to everyone, and safe, clean quality ingredients kind to all!
How did your passion for makeup was born?
I was always in love with makeup.
But I never realized the importance of ingredients or how the functionality worked or anything.
I just loved wearing it, and the way makeup helps women look beautiful, boost their self-esteem, and help with confidence.
When I started selling it and came across all the component situations, I had a new purpose.
How can makeup that we use to look and feel better bring us health problems, and be unsafe?
My passion grew into this new purpose.
Producing a new safe brand.
And educates and informs women about the dangers of low-quality products.
Could you tell me why Karemi? How did you decide to name your brand like this?
I have 2 boys, Karlo and Emiliano, and did not have the girl that I always wanted to, always been surrounded by men.
We decided to name our company altogether as a family.
Karemi comes from KAR / EMI: the first letters of each of my sons.
And sounds like a girl's name.
This is actually the baby girl I did not have.
The company is like the little girl that we have to raise to grow, maintain, etc.
How much of the San Diegan culture inspires you with your products?
San Diego is my home.
I love this place which is full of beautiful women that are strong and hard-working women.
San Diego is where many Latinas reside that have migrated from Mexico and other countries from Latino America to give themselves and their families a better quality of life.
We come with all the illusion of trusting this country, this culture.
It is already hard enough for us women striving to overcome the obstacles and better ourselves.
The last thing I would want them to worry about is their cosmetics and the dangers they can suffer.
It is a way of me contributing to their success.
I know you guys care a lot about being a cruelty-free brand and company. How much is this choice impacting your sales?
We care about Cruelty-Free because we also care about our environment and to be kind to any kind.
However, our principal goal is that women are safe.
And no toxic or harsh chemicals are being used on any of our products.
This means it can sometimes be a little more expensive due to the nature and quality of its ingredients.
As a cruelty-free company, people know that though the quality of our products is top, we are still doing our best to impact our society and environment.
How is your brand impacting the life of the San Diegans addicted to makeup?
Our brand allows San Diegans to make better choices when it comes to makeup.
To purchase better, healthier, safe beauty products.
San Diegans have become part of this clean, safe beauty revolution.
Not only this will impact their health and safety.
Also, they are informed, and they can help brands like us to continue the fight for better makeup products.
And even save lives since we would have a healthier lifestyle.
San Diego and generally, California women are always on board when it comes to healthy products. Could you tell us a bit more about this part of your company?
It is about compassion, care, and love for women.
Our company is committed to bringing the best healthier products, providing transparency ingredients, packaging, and where our products are made and developed.
We give information on each ingredient and what it is used for.
Women know what is best for them.
We inform them about every terminology that is being used; and all the meaning behind it.
They are fully aware of what each word means and what they can and cannot use.
Also, most of the time, the labeling of ingredients of other brands is very confusing.
Many women would not understand since they are technical, words used by chemists. So we go out of our way to provide this information.
What are your favorite spots in San Diego?
My favorite spots in San Diego are all the beach areas, Coronado, Mission Bay, La Jolla.
San Diego is a stunning city with amazing people: it is called the finest city in America.
It sure makes honor to its name as a fine city with bewildering weather!
What are your favorite restaurants in San Diego?
Well, full of restaurants this fine city has to offer.
It is hard to say I have a favorite.
We have all kinds of cultural food all over the place ranging from Latin America to Asian, American, and Middle Eastern.
You can definitely find Top Quality Food in San Diego!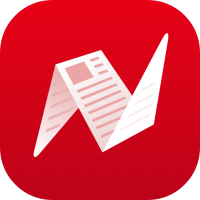 This is original content from NewsBreak's Creator Program. Join today to publish and share your own content.