Thai restaurants are an institution in California.
Many foods and drinks have been developed from Thailand, and the country has amassed several popular dishes across the globe.
One of the reasons for Thai food's popularity is that it is not as spicy as Indian or Mexican.
Therefore, those with a less tolerant palate can enjoy it.
Its taste is a result of the combination of several spices, herbs, and leaves.
Thai food has been made using traditional cooking methods for many centuries.
It has become one of the world's favorite cuisines due to its color, texture, flavor, and aroma.
How Thai ingredients are used to prepare Thai food adds to its magnificent taste.
When cooking Thai food, not only the ingredients are of great importance. Some several rules and customs must be taken into consideration as well.
It is more than just stir-frying vegetables with some chili pepper; different steps must be taken to acquire their best taste possible.
Today, I will suggest three restaurants in San Diego where you will feel on vacation without moving from the city.
1. Bahn Thai
Located at 4646 Park Boulevard but also at 3766 Fifth Avenue, Bahn is a family business.
Bahn meaning home is the feeling we want all of our customers to have when they come to our family-owned and operated restaurant. We serve fresh and flavorful authentic Thai dishes.
The owners, Sam and Kate, are both from Thailand.
They have dedicated twenty years to the restaurant business.
They mastered their home receipts and brought them to California.
The food portions here are abundant, and their tea is the ideal drink for this summer heat.
The clients are enthusiasts of Bahn Thai.
I did not expect the food to be so good: hands down one of the best Thai restaurants that I have been to. The tom yum soup was out of this world, and the garlic chicken had the right amount of kick to it. I would highly recommend this place, and I look forward to going back soon.
Our neighborhood go-to for fast, fresh, hot, yummy Thai food. Everything is good, but we have our favorites. Limited outdoor seating right now. Get it to go. It is all made fresh to order, packed well, and it will still be plenty hot by the time you get home. We are regulars.
And you know the rule: if the neighbors are regulars, it means that the food is delicious.
The place is small and cozy, but ordering some takeaway is also a great option here.
In both cases, you are not going to be disappointed.
2. Sukhothai Extraordinaire
This place is extraordinaire by name and by facts.
They serve some of the best Thai food in San Diego.
Sukhothai means the dawn of happiness.
Here you will breathe a rustic atmosphere and dishes served with high culinary skills.
The staff is friendly and accommodating, making you feel welcome at any moment.
You will enjoy memorable moments there.
They will enchant you with their fabulous Thai food and sumptuous desserts.
You do not need to drive far to satisfy your craving for Thai food.
You can have a bite of these irresistible treats right here in San Diego at Sukhothai Extraordinaire.
Having lived in Thailand, this was a home away from home feeling. Super friendly staff, very welcoming, and brought on the spice if you ask. We had the pad Thai, laarb with salmon, and green curry naming a few. Very flavourful. Would definitely come back. Book ahead!
They are located at 2789 Adams Avenue.
3. Sovereign Thai Cuisine
The Sovereign Thai Cuisine is a foodie gem.
Located a few blocks away from the Seaport Village, at 1460 J Street, is what we could define Thai gourmet food at a very fair price.
They believe in consuming local, buying the meat from the local farms and the fish food from the fishermen a few blocks away from the restaurant.
Your palate will be delighted by a variety of flavors.
The dishes served at this restaurant are home-style favorites.
They cook in small batches, so you can enjoy them fresh at the time you order.
You will be surprised by how authentic they are, and this should not surprise you since they feature authentic dishes from Thailand.
Try their Thai green curry or their grilled sirloin.
You will fall in love at first bite.
Come visit Sovereign Thai Cuisine and taste more than regular food here.
These are our favorite Thai spots in town for this week.
Let us know if you have any other favorites!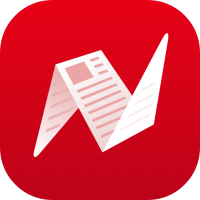 This is original content from NewsBreak's Creator Program. Join today to publish and share your own content.