For many people, going vegan is a radical change in their lifestyle.
A lifestyle that includes also hanging out and going to bars and restaurants in syntony with the belief of vegan people.
But there are places where vegans can have a relaxed and fun time in San Diego.
Here I have listed three vegetarian/vegan restaurants that I recommend to everyone who wants to try something different from the regular plates of the city.
These restaurants are not expensive but offer an impressive selection of dishes that you never had before.  
The presentation of all the dishes is also unusual and creative.
But don't be surprised if you find yourself "cheating" and trying some dishes from other vegan dishes on the menu.
Either way, you won't regret it!
These restaurants are the best places to hang out with your friends and try something new.  
If you want to go with your family or date, you will have a great time too; because all the dishes are delicious.  
The best part?
They also offer gluten-free options for those who are sensitive to this ingredient.
1. Donna Jea
Located at 2949 Fifth Avenue and just one block away from Balboa Park, Donna Jean is the favorite vegan restaurant of many San Diegans and visitors.
The reason?
It's the simplicity of the dishes, the venue and the possibility to go with your family or friends.
It is a restaurant where you can have brunch on the weekends, and lunch, or snacks from 3 PM to 9 PM, from Wednesday to Friday. 
But don't forget that Donna Jean has a variety of vegan sweets and desserts, so be careful to leave room for them!
Don't miss out on their famous vegan cheesecake: it is made of strawberry-rhubarb compote, lemon oil, mint (gluten-free).
They describe themselves as
We want Donna Jean to be an everyday restaurant. A place in the neighborhood that is inviting and feels like home every time someone walks through the door.
And we love restaurants where we feel at home.
2. KINDRED
Kindred is located at 1503 30th Street, and it is one of the top-rated vegan restaurants as per Google Maps.
People are enthusiastic about it.
With an extended cocktails selection and excellent food, it can become quite busy, so you may want to book your table in advance.
It's a funky place where you will find unique seating arrangements and greenery.
They have a barbeque sandwich made of jackfruit.
And it is delicious.
Grace, a client and a fan of Kindred, comes every time to San Diego to come and eat here.
10/10, love it, would do the 3-hour drive to San Diego just for this place any day of the week. The food was a religious experience, I swear! Also good cocktails!
They also have brunch on the weekend from 10 AM to 2 PM, and their pancakes are a culinary dream.
Just in case you want to finish the week feeling full and happy, either way!
3. Peace Pies
Peace Pies is known for its pies (of course), but it is committed to providing raw, vegan, gluten, and soy-free foods to all.
You will remember the pies of your childhood…
Or not. 
Because they offer a wide variety of vegan dishes, including many different types of pizzas.  
And they are absolutely mindblowing.
The place is unique, and the choices you can find are scattered throughout the menu, along with a large selection of desserts and drinks.
At Peace Pies, they have a zero-waste policy, including composting their food scraps and using earth-friendly packaging.
This is something that, in my opinion, should be adopted everywhere.
They are located at 4230 Voltaire Street in Ocean Beach.
The portions are abundant: my advice is to order and share everything with your family or friends.
So you can have a taste of different specialties.
No matter which restaurants you decide to choose, I'm sure you will have an incredible experience. So, if you are planning a trip to San Diego and want to eat vegan, now you have three restaurants that you should absolutely visit.
Let us know about your favorite ones as well!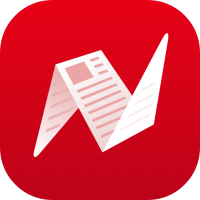 This is original content from NewsBreak's Creator Program. Join today to publish and share your own content.