If you're interested in learning about the best bars in Los Angeles, then you're in for a treat.
The following article offers insight into three popular establishments with individuals of all backgrounds and is located within Los Angeles.
One of my favorite categories is themed bars.
The kind that will make you have a lot of fun and take a lot of photos.
Some of the best bars in Los Angeles have themes capable of bringing you to travel in a far, far away galaxy.
These places embody what makes Los Angelenos so unique.
These establishments may not be featured on Travel Channel or Bizarre Foods.
But, you will find yourself unwinding in a relaxing environment before you even leave the building.
There are endless locales that cater to your every whim.
But we narrowed our search to three of the most popular and highly rated drinking establishments in Los Angeles.
1. Scum and Villainy Cantina
If you are into the bar scene, then you probably already know about Scum and Villainy Cantina.
It's one of the most popular places around with an interior that's both moody and modern, making it a fun place to go with friends if you're looking for something trendy.
If you are a fan of Star Wars, Star Trek, Harry Potter, and in general, geek material, this is the place for you.
The best part about this bar is that it's frequented by locals and tourists, making it a great place to meet people from different backgrounds and cultures.
The bartenders are incredibly good-natured, and they make delicious drinks, in line with the geek atmosphere of Scum and Villainy Cantina.
As far as drinks go, you can get anything here.
It is one of the only bars in Los Angeles that offers a drink menu just as interesting to read like a Harry Potter book.
You might even find that you like it so much that you want to come back the next week!
They are located at 6377 Hollywood Blvd, Los Angeles.
2. Beetle House
For those looking for an establishment with a Halloween feel not only in October but also one of the best places around.
It really has it all: from interior design to tasty cocktails and a unique atmosphere that will allow guests of all backgrounds and cultures to feel completely comfortable.
They love to introduce themselves like this:
The Beetle House is a year-round celebration of Halloween with an artistic and thematic atmosphere inspired by horror culture, magic, and the literary and cinematic works of Tim Burton, Alfred Hitchcock, Bram Stoker, Washington Irving, Edgar Allen Poe, and many more.
They are dinner and a live show bar, and they have indoor and outdoor shows.
Among the live shows, you will see sword swallowers, fire eaters, magicians, mentalists, contortionists, impersonators, and many others.
Their drinks and their food specialties are inspired by the horror world.
They are located at 1714 N. Las Palmas Avenue.
3. No Vacancy at Juniper Hotel.
This place is not a hotel.
But it is your key to a journey back in time.
All you will have to do is to find the secrete passage to the speak-easy.
Burlesque, Vaudeville atmosphere, and a lot of live music are the daily shows.
It is inspired by the Prohibition era and the Victorian building, which help a lot with the ambiance that will make you want to take many photos.
They have a dress code, which means shiny shirts, shorts, sports gear, logos, flip flops, hats, and loud colors are highly discouraged.
Among the opinions, many clients are more than happy to come back after the first visit:
I wish I had known about this place sooner! It is New Orleans in downtown LA :) Great vibe and ambiance, although it's a bit dim in there. There is live music, a full bar, and the food is great! I finally had Shrimp n grits for the first time, so yummy. The service was also great. I can't wait to come back here! - Richard Laurance
Be sure to check out this website for more information and hours of operation.
They are located at 1727 N. Hudson Avenue.
In conclusion, with the list above, we hope you will pick the best bar for you.
We hope that, if you are into bars and drinks in Los Angeles, that you will be able to find your favorite establishment through our recommendations.
Happy drinking, and don't forget to leave a comment with your favorite bar in Los Angeles.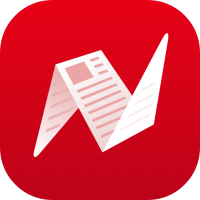 This is original content from NewsBreak's Creator Program. Join today to publish and share your own content.