The best bars in San Diego are not a matter of opinion.
They are the most popular watering holes where people go to have a lot of fun.
We researched what locals and tourists alike consider to be the best bars in San Diego. We looked at venues such as atmosphere, service, drinks, and food quality.
The following three establishments most certainly fit the bill and should be on your list for a night out on the town in San Diego if you are looking for a few cocktails to unwind.
Today we will check out the three top themed bars.
Why?
Because they are fun places to have a drink with your family and friends.
And you will come back home with great photos for your memories!
False Idol
The best bar in San Diego is the famous False Idol.
No matter where you go, it is always full of people, and talented bartenders compete for first place.
The inside of this bar has a Tiki-bar flavor that makes it stand out from the rest of the bars in San Diego.
The atmosphere is always happy, self-sufficient, and clean. There is no better way to while away a few hours before bed.
In addition to great drinks and great food, False Idol has some of the best music in all of San Diego.
The cocktails look spectacular, and they are served in big glasses with decorations inspired by the Tiki theme of the bar.
A few cocktails are made to be shared with your friends, like the Luau Scorpion, Alkala the Fierce, Pacific Shores Punch, Sunakora's Bowl, and Lomi-lomi Parlor Punch.
These cocktails are served in a bowl made with Tiki decorations and a mini volcano with real fire in the center.
We loved this place because it feels like going on vacation for a night.
The False Idol is located at 675 W Beech Street, one block away from Waterfront Park.
Trailer Park After Dark
The Trailer Park After Dark is another one of the best bars in San Diego as far as the ambiance goes.
In this establishment, you will feel like you are not even in San Diego anymore.
The interior of the bar was built from old mobile homes, chairs from supermarkets carts.
There are many corners and places where you can sit, have a drink, and take amazing photos for your social media. You can sit on a vintage lounge chair while your favorite drink is prepared for you.
They introduce themselves as:
Downtown bar located in the Gaslamp Quarter of San Diego encompassing the grit and glitter of trailer park life. Offer nightly specials, entertainment, comfort food, specialty cocktails, and an ambiance that will make you want to cut those jeans into shorts and bust out the Oakleys!​
Here you will find an extended menu of snacks such as grilled cheese sticks, Nachos with cheese, your choice of protein, chili, jalapeño, pico de gallo, and sour cream, and many others.
While the drink list includes wines, beers, cocktails, and non-alcoholic drinks.
They are located at 835 5th Avenue and one block away from Horton Plaza Park.
Prohibition Lounge
Located at 548 Fifth Avenue in the Gaslamp Quarter, the Prohibition Lounge is inspired by the roaring years of 1920.
The key to its popularity is that this place is considered a speak-easy.
You will find people drinking and having a good time.
San Diegans are enthusiastic about this place:
Amazing cocktails. Gin and whiskey specialty. Bartenders definitely know what they're doing.
The food choices are always well presented and taste great.
If you are visiting during the weekend, remember that on Friday and Saturday, they enforce the dress code inspired by the Roaring Twenties.
This means no flip-flops, activewear, shorts, or ball caps. Cocktail attire and shirts are encouraged.
Gentlemen need to be in a collared shirt, pants, and closed-toe shoes.
For a night out at the Prohibition Lounge, you may want to show up early to the door.
The place is very popular among San Diego locals.
Here, you will find live performances and great music that completes the atmosphere of nostalgia and makes it one of the best bars in San Diego.
These were three of our favorite themed bars in San Diego, but we are happy to hear suggestions from you!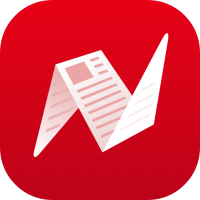 This is original content from NewsBreak's Creator Program. Join today to publish and share your own content.