There is always a good reason to have a cup of coffee during the day.
Are you stressed? Drink a coffee.
Are you working and need a boost? Drink a coffee.
Are you relaxing? Drink a coffee.
And the list goes on forever.
For us, caffeine-addicted, there is nothing like the smell of a fresh brew to put a smile on our faces.
And the best part?
San Diego has some of the coziest coffee places you will ever visit in your life, and it should be on your summer list for a quick trip or a vacation.
So, let's go for a coffee!
We've got the best list of coffee places in San Diego, so you can choose the one which perfectly matches your expectations.
1. Holy Matcha San Diego
If you are a fan of the green, delicious drink, this coffee shop is a must-try!
The founder, Geraldine Ridaura, fell in love with matcha drinks when she went to explore Japan.
She opened Holy Matcha while focusing on making the tea, the key of all of her successful business.
So, how is it made?
She uses pure matcha for her drinks.
And it takes a lot of patience to create the perfect matcha drink.
In this shop, everything is done without any shortcuts, and the final result is delicious! You will love this place because:
It's the perfect place for spending time with your besties or for working.
Everything is incredibly pink and so aesthetic that you will end up taking photos of this cafè.
This is what Megan Arzbaecher, a German blogger said about Holy Matcha:
Although this isn't technically a coffee shop, it is definitely an Instagrammable spot in San Diego with a coffee-shop vibe. Holy Matcha is a female-owned business that specializes in one thing—matcha. Their whimsical green and pink patterned interior offers a cheerful backdrop to their craft matcha drinks, which range from hot, cold, and mixed matchas. If you're not familiar with matcha, the helpful staff will be happy to answer your question (and snap a few photos!).
They are located at 3118 University Avenue in the Northpark area and in 201 Park Boulevard Unit 105 in the East Village.
2. Communal Coffee
The name says it all! If you are a coffee lover and you're in San Diego, you have to go to Communal Coffee.
The aesthetic is white and pink, making it a perfect shot for your Instagram photos.
They are famous for their dedication to brewing some of the best coffees and lattes in the city.
Their Rose Vanilla Latte is to die for.
They have an extended food menu as well.
You will be able to find vegetarian food, vegan options but also gluten-free ones.
And the style is healthy food.
And if you want to take something home, you will find some handcrafted jewelry, home accessories, clothing items, and more in this place.
It is a paradise for people in love with artisanal items and authentic vibes.
The staff has an enthusiastic approach to the clients, and it is impossible not to be contaminated by the positive feeling of Communal Coffee.
They are located at 2335 University in North Park or in the South Park area at 2221 Fern Street.
3. Lofty Coffee
When you visit San Diego, Little Italy is a must-visit.
After wandering around the farmers market, you might want to sit down, take a rest with a great cup of coffee, and maybe eat something healthy.
Lofty Coffee is located at 444 W. Cedar Street is the place for you.
I love when coffee places and restaurants put dedication and effort into creating something unique in the kitchen.
At Lofty Coffee, you should definitely order a hummus and avocado toast.
Served on house-made organic sourdough or multigrain bread, it is a taste of pure heaven.
House-made hummus, heirloom tomato, watermelon radish, and pickled sweet onion are the ingredients.
I would not be surprised if you will order a second serving of it.
You can also try the strawberry champagne macaron or the matcha donut with frosted topping.
The Matcha Donut
Munch Miami
The interior is minimalistic with some natural material highlights.
And chairs set outside as well; if you need to relax in the sun.
They are open every day from 7 AM until 4 PM.
This was our list for the first week of July.
Stay tuned for more because the summer just kicked off, and there are a lot more places to check out together!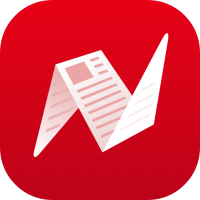 This is original content from NewsBreak's Creator Program. Join today to publish and share your own content.