The first weekend of July is here, and the celebrations for the Fourth of July are right behind the corner.
There's so much to celebrate though it can be complicated to know what activities are the most fun. Luckily, we've got some advice for you if you want to have dinner, lunch, grab a bite or order some take-away and enjoy the food at your place.
San Francisco is a city where you will have never-ending possibilities of where or what to eat.
Among the favorite options of the NewsBreak readers, there is Mexican food.
So I thought you may enjoy a quick list of the three best spots in town where you can enjoy tacos, enchiladas, or ceviche.
Let's dive into it and find your next favorite Mexican restaurant in San Francisco!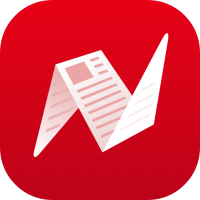 1. Loló
This is a taqueria where you can get some of the best tacos in town.
Locate at 974 Valencia Street, it is a lovely place to have some food.
The tacos are made fresh and simple using the right, natural ingredients.
And in general, the food is delicious.
The prices are honest, and it's a very family-friendly restaurant (even though it gets busy at night).
Tuna tacos are amazing, but we love their carnitas too.
And what about the ceviche, you may ask?
Well, it is light, fresh, and perfect to start your food adventure at Loló.
The decorations are part of the entertainment side of this restaurant.
It is decorated with bright colors, and part of the cars are hanging on the walls.
If you are passionate about taking tons of photos when you are at a restaurant, this place has it all.
2. Cala
One of the most popular places in the City to grab some Mexican food is Cala.
It is temporarily closed but it is a place you will need to visit as soon as they open.
It's a Mexican restaurant that would be recommended by all of your friends.
They have an enormous menu with lots of options that are all fantastic.
The chef Gabriela Cámara, born in Chihuahua and raised in Mexico City, opened this restaurant back in 2015.
Gabriela Cámara has been listed among the 100 most influential people of 2020 of Time magazine.
This is their comment about her:
Through her visionary career, Gabriela has become one of Mexico's leading culinary diplomats, both in spirit and in practice. Not only does she run two of the most iconic kitchens on the continent—Contramar in Mexico City and Cala in San Francisco—offering the very best of her cultural heritage, she is also an adviser to the Mexican President, showing by example how food can have an impact far beyond the walls of a restaurant kitchen. People ask me about the role of chefs in the 21st century, and I would look no further than Gabriela for the answer. She leads from the front at her restaurants, putting social justice first and advocating for those whose voices are too often marginalized. She walks the walk.
The restaurant is bright, airy, and feels welcoming.
The decorations in light wood and the climbing wines make it look like a place where you can have food and relax.
The portions are enough to share, so you may want to consider coming here in a small group.
The Tuna Tostadas are among the favorites of the clients.
And there is a deep research of taste and flavors, united to the simplicity of the Mexican ingredients.
They offer the chance of a private dining room, in case you would like to impress your company's clients.
This restaurant has been praised by every food critique and from the renowned Michelin Guide.
3. Taqueria
Prepare yourself to queue while waiting for your table.
Everybody loves the Taqueria located at 2889 Mission Street.
This is a place where you will feel at home.
Family-friendly, but also oriented to digital workers who come here to work and enjoy the loving atmosphere.
This place has excellent tacos.
There are many options on the menu and you will have no problem choosing your favorites.
They offer vegan options as well, in case you would like to try them.
The prices are lower than other places (even though it's all fresh) and if you want to have some great food in town, this is the place to go.
Their super-burrito is among the best burritos you can have in town.
Ask them to make it a burrito dorado, and you will eat pure heaven.
Crispy tortilla wrapping up the most delicious mix in a burrito.
Try also their quesadillas, juicy and tasty, or their tacos de carne asada.
They are closed on Monday and Tuesday, while from Wednesday to Sunday, they work non-stop from 11 AM all the way to 7:45 PM.
Now that you are all set for your weekend have fun and stay safe.
Let us know if you have tried any of these places!
Suggestions are always welcome!
This is original content from NewsBreak's Creator Program. Join today to publish and share your own content.