Second-hand shopping is an experience that everyone should have at least once in their lives.
While wandering in those shops, you could find yourself scoring the perfect statement piece for your closet.
Last week we checked the three best vintage shops in Los Angeles.
I needed to do the same for San Diego.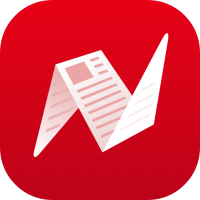 With this beautiful weather and the perspective of lunch at Las Cuatro Milpas, one of the best Mexican tacos places in town, located at 1857 Logan Avenue, a trip to San Diego sounds like a great idea.
And you'll find a lot of those vintage shops scattered all over the city.
So this is our guide to the best vintage shops in San Diego:
La Loupe Vintage, 3337 Adams Ave.
The first on this list isn't just an authentic second-hand store, but it's also one of the favorites of the Google Local Guides.
La Loupe Vintage specializes in the late 1960s through modern vintage pieces.
If you are a fan of the movie Austin Powers: International Man of Mystery, you will love this shop.
The vintage selection is incredibly cured.
The clothes are in excellent condition and the colors vibrant.
You could find a fantastic pair of vintage flares for just $30.
I usually skip the expensive ones, and I take something similar to this 70's ruffled blouse for just 26 dollars.
Lately, I have found myself a fan of the boho style.
So a romantic with a bit of country-chic style.
The difficulty of finding these good vintage pieces is that they are limited since all the items are pre-'90s.
And also, La Loupe Vintage is more inclined towards women's clothing than men's.
They have an incredible selection of tee-shirts of rock bands, straight from the Eighties.
So if you are a fan of bands like Journey, Def Leppard, or one of these great rock bands, you should come here and have a look.
Hunt & Gather, 3817 Ray Street.
The second-hand store Hunt & Gather is in the North Park neighborhood of San Diego.
It has a valuable selection of clothes focusing on bright colors.
Their collection is colorful, a true paradise of statement pieces.
They specialize in festival clothes and handmade ones.
People come from Los Angeles and San Francisco to shop here, and Zoe is a guru in styling their clients.
Check their collection of hand-painted hats made by Eliminator.
This shop is seriously one of the places where you can shop till you drop.
You can find a lot of vintage dresses, jewelry, and boots.
There's even a section with sequined clothes.
It is one of the best places for vintage fans looking for girly and bohemian garments.
Goodwill Retail Store and Donation Center, 1219 University Avenue.
This shop is just a few blocks from Penn Station.
If you think of walking in a confused goodwill store, I will stop you right here.
This Goodwill Retail Store is classy and filled with great occasions.
The clothes are divided by genre of the garment, by style, and, most of the time, by colors.
They have a lot of vintage pieces in the shop for men and women.
The selection is diverse and gives a lot of options for potential vintage shoppers.
The prices are affordable for a wide selection of items.
This Goodwill is one of the best we have ever seen.
You can find some good bargains if you come here and spend some time in the store.
On their website, we can find a bit more of their mission.
Our mission is to provide employment and training opportunities to people with disabilities and other barriers to employment. Our core value: credibility. As an organization, we do what we say we will do. Creativity. We are willing to try new ideas to improve any aspect of the organization. Collaboration. We are different people with different skills who work well together to get the job done. We are 100 percent local and 100 percent not-for-profit. All of our programs and services have no cost to all San Diego County residents.
In 2020:
Almost 2 thousand people obtained work through Goodwill San Diego.
Goodwill San Diego almost hired two thousand people over the years.
Over a hundred Goodwill San Diego ambassadors earned a promotion.
More than seven thousand people served.
If you are in San Diego or near, don't forget to pop by!
You will purchase pieces you won't find anywhere else, and you will support the local community.
So that's it for our guide to the top 3 vintage shops in San Diego.
Let me know if you have been in any of these three or; if you know about some other gem in town!
This is original content from NewsBreak's Creator Program. Join today to publish and share your own content.