California is, without any doubt, one of the funniest states in the United States.
We have the ocean, great food, spectacular natural surroundings, wineries, and amusement parks.
During the pandemic times, the whole State has fallen into a sort of sleepy time, where nothing was allowed and much less; visiting places like Disneyland in Anaheim.74
Right at the moment when we all needed that kind of Disney magic, the doors of the Magic Kingdom had to close to protect us from the coronavirus.
Now that finally, those almost medieval times are over, we can go back enjoying life and so, by visiting Disneyland.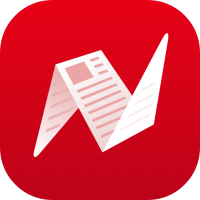 Back to business.
The park opened on the 15th of June.
During the past fourteen months, the park went under some renovations of the attractions.
Until the 15th of June, only California residents were able to visit the park.
Now everybody can access the park.
On the Disneyland website, this is their advice upon the come back of their guests:
The State of California strongly recommends that all Guests be fully vaccinated or receive a negative COVID-19 test before entering the Disneyland Resort. Unvaccinated Guests must wear face coverings when indoors.
This past week, the staff made an official announcement about vaccinated guests not being forced to wear masks in the park.
This announcement is valid for indoors and outdoors moments in the park.
When I went for the first time, I had no idea what to expect. Disneyland was a myth, and its golden gates just made those who saw them dream about it but never managed to get inside.
When you are a kid, this place looks like a life goal.
But growing up, you will find yourself enjoying these kinds of places even more, mainly due to the lack of height limits.
Fourteen months of closure.
The park, located in Disneyland Drive, Anaheim, was founded in 1955.
After fourteen months of forced closure, it is open to the public.
The whole staff is ready to welcome the visitors that every year go to the park to meet their cartoon heroes.
For all us Disney fans, now that the Marvel Universe and the Star Wars saga got on board with the Disney Company, it is even more fun and challenging to go around and spot the characters while walking around.
Disneyland has eight different sections:
Main Street USA
Fantasyland
Frontierland
Adventureland
Tomorrowland
Star Wars: Galaxy's Edge
Mickey's Toontown
and Critter Country.
Main Street.
Main Street USA is where we enter the park.
The architecture was made to resemble a small town from the early 20th century. It has shops and restaurants on each side of it and the castle at the very end.
Fantasyland.
Fantasyland focuses on stories with characters like Peter Pan, Alice in Wonderland, or Pinocchio.
It is full of rides like Pinocchio's Daring Journey and Dumbo the Flying Elephant.
Frontierland.
The Frontierland area is full of American West characters, such as Clara Brown, Tom Sawyer, and Huck Finn.
Adventureland.
Adventureland shows the stars of the Wild West, such as Davy Crockett and Buffalo Bill.
Tomorrowland is where we will find many attractions dedicated to Star Wars.
Mickey's Toontown for children.
Mickey's Toontown is an area for the younger ones, and you can visit Minnie's house and much more.
My favorite has always been It's a Small World, located in Fantasyland.
I am also a huge fan of rollercoasters, and my favorites are the one place in Frontierland and Adventureland.
The Indiana Jones ride in Adventureland is an absolute must.
On the other hand, Star Wars: Galaxy's Edge opened just a few months ago.
This place is where Star Wars lives for the fans.  
We can finally go into a galaxy far, far away and walk around with our favorite characters like Yoda or Darth Vader.
Let's not forget about all the other attractions either.
Over the years, Disney has become a household name, and they cared much about their guests' safety and comfort.
There are many other rides around the park, especially in Tomorrowland, that you will not be able to miss.
So we hope you will enjoy your safe return to Disneyland Anaheim and don't forget to bring your favorite Mickey Ears!
This is original content from NewsBreak's Creator Program. Join today to publish and share your own content.