Jasmine Chiswell is a rising star of social media.
The young Scottish beauty is currently the owner of the honeymoon mansion in Runyon Park that once was called home by Marylin Monroe and the baseball star Joe DiMaggio.
The iconic pin-up lived in this Hollywood house with her second husband in the middle of the Fifties.
They started renting the place with a cheque signed by Marilyn dated 1953.
The two stars got married in 1954 but divorced only nine months later.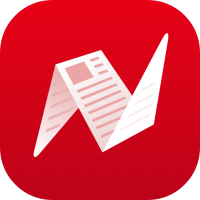 A one-way ticket to Hollywood.
Jasmine comes from a very different background, far from the glittering life of Los Angeles.
Born in the rural town of Carluke, Lanarkshire, she said:
I grew up in the countryside. I was always outside playing in the fields and mud with my friends. My life was very different back then. Teachers at school told me I would never amount to anything, but I knew deep down I was a hard worker and could get somewhere. It is so surreal to sit back and think how far I have come. I feel very proud of myself.
From the Scottish lands all the way up to the Hollywood Hills.
The sweet Jasmine Chiswell has quickly become the modern Marilyn Monroe or, as many suspect, the reincarnation of the Hollywood Diva.
On Instagram, the 27-year-old from Carluke, Lanarkshire, shares previews of her everyday life and documents her extravagant lifestyle.
She speaks with the kind and soft high pitched voice that is one of her traits.
Her gentle manners and way of treating her fans make it impossible not to love her.
Tiktok changed the game.
Chiswell opened her TikTok account in early 2020.
By May of the same year, she already reached her first million followers.
The young socialite has over 446,5 million likes and more than 11 million subscribers on her account.
Her taste of vintage life is showcased in the gorgeous closet she owns, including iconic dresses from the Golden Era of Hollywood.
The beautiful blonde lives a lifestyle that has never been seen before on TikTok.
Chiswell also posts videos and clips with her husband, Maverick McNeilly, while doing comedy videos together.
Chiswell and Maverick got married almost right away, a few months after meeting each other.
They met through a dating app, and they became inseparable since then.
Jasmine has a net worth of approximately 4 million dollars and can definitely be a self-made woman.
Recently they announced their first pregnancy with a sweet video recorded in one of the rooms of their house evaluated 2.6 million dollars.
The mansion.
The mansion was built in 1938, and it is terraced against the hillside.
The entrance of this house is at ground level on one side of the house.
On the other side, a beautiful and breathtaking view looks hundreds of feet down over Runyon Canyon.
The architect who designed this house was Charles Toberman.
He designed this 3,300 square foot house using the same Mediterranean style he used for many other properties in the neighborhood.
Toberman was known for his work on the Chinese Theater on the Walk of Fame, Hollywood Roosevelt Hotel, and many luxury mansions in Los Angeles.
Beautiful and smart.
Jasmine graduated from the New York Film Academy with a Master of Arts (M.A.) in cinematography and Film/Video Production back in 2017.
Though she did not give up her dream of becoming a movie director, she is a full-time content creator.
Jasmine loves old movies, is a huge animal lover, loves very spicy food, and really likes to socialize with her fans.
On her Youtube channel, she shares her vlogs about vintage makeup, clothes but also experiments.
Among these, she loves to swatch lipsticks from 1920 on paper.
In one of these videos, she said the iconic "So dangerous!" referring to the fact that using expired makeup on the skin is not such a great idea.
She also dedicated a few videos to the hidden gems they found in the house.
These items were owned by Monroe and DiMaggio, like newspapers, magazines, and movies.
A lovely Hollywood local guide.
But she also does a great job in being a local guide for Los Angeles and, in particular, her beloved Hollywood.
Among those videos, a quick tour of Hollywood, where to shop for vintage items in Los Angeles, the Japanese Yamashiro, the oldest Hollywood restaurant, and some spooky content about the allegedly haunted mansion she lives in.
On Youtube, Jasmine records videos about her vlog life, making us laugh and feel at ease about the hardships of our daily life.
Jasmine Chiswell can be considered as a modern-day Marilyn Monroe.
She is a woman who has built an empire based on her love for vintage items and lifestyle.