Alex Stemplewski is considered one of the most influential TikTokers in photography at the moment.
With a fan base of 16.3 million followers and 285 million likes, Alex became the photographer who can make strangers famous.
With his unique style of street photography, Alex makes millions of views for each video posted.
Usually, Alex posts about how he introduces himself to the strangers he meets on the streets of Los Angeles.
Once the photos are edited and ready, he shows the results of his street photo shootings.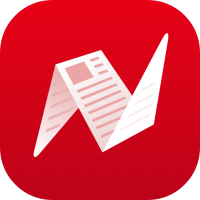 The beauty of real people.
From dancers to models to fitness addicted and actors, but also people you could meet on your commute to work and pets, Stemplewski brings the magic of photography to the streets. His goal is to be a photographer that inspires people around him.
And clearly, he is hitting his purpose, one video after the other, as we can see by the fast growth of his social media.
The best part about his shooting style? Alex is humble and down to earth.
Though he could brag about his brilliant career, Alex has maintained that humbleness necessary to make people feel at ease around him.
Alex (or Stemp, as he is called by his fans) has a deep connection with photography.
Some people consider Alex's style as touristy because of the locations he shoots at.
But he is just smart in understanding where interesting people walk around.
An open platform to express himself.
For him, street photography offers freedom of expression and an open platform to express himself through photography.
From Miami to New York and lately divided among the extravagant Venice Beach and the picturesque Hollywood Boulevard.
The people that got lucky enough to cross their path and collaborated with Alex are countless and always with a great smile once they see their portraits.
Colorful, true to the essence of the person he is portraying, the photos taken are masterpieces.
Lately, he has been wandering around Hollywood Boulevard and taking photos of the various movie characters you can meet while walking on the starred sidewalk.
He has a close relationship with the Hollywood Walk of Fame.
Alex is passionate about photography. He doesn't do this only for fame or for money, but because it is his life. And his life is all about shooting street photos that offer a fresh new perspective to our lives.
He is constantly surrounded by a crowd wherever he stops to take photos around Los Angeles.
But Alex still manages to take incredible shots for his fans without sacrificing the curiosity of the passers-by.
His camera makes you feel you are one of those lucky people fortunate enough to have crossed paths with him.
And have your photo taken by one of the best street photographers in the United States.
So dangerous!
Last week he met one of the favorite couples of TikTok.
I am talking about the beautiful Jasmine Chiswell and her husband, Maverick McNeilly.
The Hollywood couple, who is known for dressing in a vintage way, announced just a few days ago their pregnancy.
And the baby bump was showing in this backstage video.
Alex chose the right moment and captured a beautiful picture of Jasmine.
The sweet woman, who became famous thanks to her incredible resemblance with Marylin Monroe, was giggling and smiling during the shooting.
But she did not pronounce her famous quote
...so dangerous!
Alex also took a few photos of Jasmine and Maverick together, and fans went wild in the comments because of the cuteness of the whole video.
Here you can see the video uploaded on Stemplewski's Tiktok:
His name is Alex Stemplewski, and he is one of the best street photographers out there.
He has been able to make his dreams come true while helping others do the same.