When we think about Italian food, the iconic song That's Amore sang in 1952 by Dean Martin, starts playing in our minds.
Being Italian, raised and born in Milan, and living abroad made me wiser in researching Italian restaurants.
Los Angeles is a melting pot of cultures.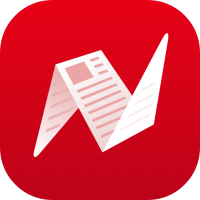 Every corner is a testimony of the vibrant atmosphere surrounding the city.
Last week we had a top five of the best Japanese restaurants in town, and today, we are going to walk through the top three Italian ones.
Finding real Italian food outside Italy is one of the most complicated tasks for a foodie.
But we found these three places that you should absolutely visit in 2021.
Osteria Mozza.
First on our list is Osteria Mozza.
This place is a must-go in Los Angeles, especially if you are looking for one of the best places where you can eat original Italian pasta.
The Osteria Mozza, located close to Hollywood, is a restaurant where you can go wearing a jacket.
But you will be welcome even if you walk in casual clothes.
Considered by the experts, one of the restaurants at the top of their game, the Osteria Mozza, is a must-visit.
Among their specialties, there are the orecchiette with sausage and brown-sugared ricotta and eggs raviolo.
The raviolo is one of those dishes on the fine line between the main course and a dessert.
But what matters the most is the sense of heaven that you will taste while eating it.
Go and have a burrata with them at 6602 Melrose Ave.
Barrique.
The second restaurant winning my heart is in Venice.
I am talking about the Barrique.
If you are up for eating in a typical restaurant that you could find in Italy, this is the perfect place for you.
This is how I felt when I stepped into this place and saw the delicious dishes.
The Barrique is a restaurant that offers an eclectic approach to its cuisine.
You will be amazed by the quality of the ingredients and the creativity of their Michelin awarded chef, Antonio Mure, a true genius!
The best part is that you will spend your evening with people who share a similar taste in food like yours.
The Barrique is a dim-lit gem in the heart of Venice, and Tony Black, the business partner of Antonio Mure, described it perfectly:
The little yellow house was built in 1908 and was originally the Venice train conductor's home. The last remnants of the tracks lie on Sunset Ave, close to Gold's Gym. Candlelit, Barrique is a favorite setting for lovers of life, lovers of food, and lovers of wine.
Their homemade black ink linguine sauteed with lobster and wild mushrooms are absolutely flawless and bring back the Sicilian origins of the chef.
Dan Tana's in WeHo.
Last but not least is a restaurant that I would like to call one of my favorites.
I am talking about Dan Tana's in West Hollywood.
This place is one of the best Italian restaurants in town, and it is located on Santa Monica Boulevard.
It has been around since the Sixties, and it is the favorite restaurant for many actors, writers, and movie directors.
Dan Tana's restaurant specializes in chicken parmigiana and linguini and clams.
The atmosphere is a never-stop party, and it is the perfect place for celebrating with your friends.
The restaurant has lived many stories during its golden years, and one of them was when it became the Hollywood hangout of choice fifty years ago.
Let us know if you have visited one of our top three Italian restaurants in Los Angeles or if you have suggestions for the forthcoming guide!
And in the meanwhile, Buon Appetito!