San Francisco is a city to fall in love with. It is a place that inspires imagination.
The city has a long list of sushi restaurants to visit, and the list has been updated with more restaurants in 2021.
Here at NewsBreak, we love to constantly discover new places where living a gourmet experience is a must for the taste buds.
Today you will be provided with the latest top 5 sushi restaurants in town.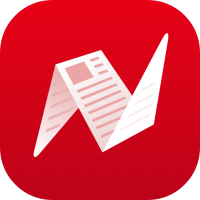 But what is sushi?
Sushi and, in general, Japanese cuisine is a form of art.
The beautiful presentation of each dish makes an unforgettable memory for customers.
If you are a fan of sushi, sashimi, omakase, and chirashi, you will be delighted to check out this guide.
And for those who are newbies, here a brief explanation of what to expect by ordering sushi.
Nigiri.
The most popular sushi is known as nigiri.
You can order a set of nigiri: small, bite-sized, and served on top of rice.
Sushi rolls.
Sushi rolls are another great choice to try while eating out.
They are served with ingredients like spicy tuna, raw fish, or cooked chicken and salmon. Sushi rolls commonly include nori seaweed.
No rice, thanks.
If you prefer sashimi, this is a dish that includes high-quality cuts of raw fish served without rice or seaweed.
Omakase, the best experience.
Omakase is a traditional Japanese menu that you can order for your dinner.
The origin of this dish is said to come from ancient times when chefs offered their masterpieces to the customers who ordered from them.
I love rice bowls.
Chirashi is a sushi rice bowl prepared with various kinds of seafood, vegetables, and raw fish.
After researching and visiting, here are the top 5 best sushi restaurants in San Francisco.
You will be amazed by the quality of service and attention that you will receive.
In addition, the price is quite affordable, depending on what you choose from the menu.
1. Daigo Sushi
Daigo Sushi is well-known for being the place you need to visit if you want to taste the best nigiri in town.
The signature sushi here is known to be the set of Baby Squid Nigiri and the Uni Nigiri.
For those who love variety, you can also choose two different types of fish nigiri or a mix of raw fish nigiri and sashimi for your personal combination.
It is located at 2450 Clement Street, San Francisco.
2. Kaisen Don
Here at Kaisen Don, guests are welcomed with a warm smile from the wait staff as they settle into their seats for a day out on the town.
They specialize in chirashi, so in rice bowls with all the ingredients and sashimi on top, but as you can see from the photos, the talent of the chefs goes way further.
You can trust the chefs here to put together a memorable dinner for you.
The fish is cut with a heartwarming precision composing beautiful sashimi and nigiri dishes.
It is located at 1939 Ocean Avenue, San Francisco.
3. Wako
This renowned sushi restaurant defines itself as a "little restaurant next door"; but though the staff being humble and absolutely friendly, they are a Michelin-starred restaurant.
The staff is specialized in preparing and serving chirashi and an impressive 100$ omakase.
But for those fans of bento boxes, the selection is generous and includes many cooked dishes such as Ginger Pork Bento.
The Ginger Pork Bento offers sauteed thin-sliced pork with vegetables, rice, and an assortment of pickled and cooked seafood and vegetables.
The service is always excellent, the presentation is impressive, and the food is delicious.
You will love it.
It is located at 211 Clement Street, San Francisco.
4. Juni
Ju-ni in Japanese means twelve, and twelve are the seats available for this brightly furnished sushi bar in the heart of Fulton Street.
You will be served one of the best omakase in town prepared by the 2017 Michelin Star Chef Geoffrey Lee.
This is their comment concerning their food experience:
We offer a 12-course omakase menu with the opportunity to indulge in extra courses. Our menu changes in harmony with nature as we seek to creatively reveal the essence of each ingredient at its peak. Every ingredient is meticulously sourced from the best purveyors in the world. About 90% of our fish comes from the world-famous Toyosu Market in Japan. Each course is a complete composition woven into a menu that tells a unique story through technique, tradition, and evolution.
The price for their omakase is $147 per person.
Find them at 1335 Fulton Street, Divisadero, San Francisco.
5. Robin
Robin is a fusion Californian - Japanese restaurant specializing in contemporary cuisine and offering an authentic and heartwarming experience.
It is located at 620 Gough Street, San Francisco.
The food quality is excellent, and the service is friendly and professional.
Chef Adam Tortosa can mix traditional Japanese cuisine with the innovation of the colorful Californian vibes.
It is a bit pricey per person, but they promise that you will get full, no matter what.
Those are the top five restaurants that you should visit this year in San Francisco.
We will keep on searching for more restaurants that are good in this city, so stay tuned.