You may hate it or eat it, but either way, you know about it.
I am talking about the famous sushi and relative Japanese delicacies.
Whether you are craving raw fish or just a slice of fresh sashimi, you already know what to do. Order and pay online, go to the restaurant and enjoy the meal; sushi is one of those simple Japanese cuisine dishes accessible to anyone.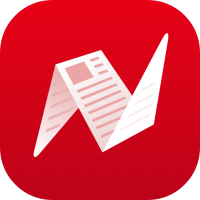 However, do not be fooled by its ease because sushi can be a complex dish with many different variations such as nigiri, maki (pressed sushi), and chirashi, a rice bowl with all the ingredients on top.
As the pandemic is letting us enjoy a good outdoor dinner or lunch, an updated list of the top five sushi restaurants of Los Angeles was more than due.
The top five include:
1. Q Sushi
The first on the list is Q, located in Downtown LA.
This Japanese restaurant serves traditional dishes and miso soups, as well as specialty rolls made from premium-grade ingredients.
The chef, Hiroyuki Naruke, offers a personalized experience called omakase.
The omakase is a chef's choice of what they are going to serve you.
They tell you the chef's favorite ingredients, cooking techniques, and his own personal favorites.
This way, the sushi has its own unique style, be it nigiri or maki, but all on quality premium grade fish.
I tried having an omakase dinner, and for once, I was thrilled to let the chef do his job.
It is located at 521 W. 7th Street Los Angeles.
2. Sushi Ginza Onodera
If WeHo is your place, you have to allow yourself to eat at the Ginza Onodera at least once.
But I am sure that you will come back.
It is a small restaurant, but the ambiance is very welcoming and refreshing.
Since Sushi Ginza Onodera offers omakase, the chef Yohei Matsuki is known to give you the freshest sushi from the fish market.
They don't have a la carte menu, only the omakase option.
But their romantic ambiance and their delicious selection for their renowned omakase will leave you with enough time to focus on your date.
Enjoy your meal at them at 609 N La Cienega Blvd West Hollywood.
3. Irori Sushi
If you are up for a seaside trip, Irori Sushi is the place for you.
Located in Marina Del Rey, though surrounded by many restaurants, this sushi restaurant is a heart robber.
The tatami floor, a type of wooden mat used as a flooring material in traditional Japanese-style rooms, shoe drawer for a no-shoes policy, and embroidered pillows on wooden floors simulating the traditional Japanese experience, will be able to transport you for one night all the way to Japan.
They have a variety of different sushi options, and they even offer the Chef Special Rolls.
Their omakase dinner (pick the chef's choice) is really worth the money.
You can order directly and let them serve without having to wait for the chef.
They are located at 4371 Glencoe Ave b4, Marina Del Rey.
4. Hama Sushi
This sushi bar is located in Venice, and it offers a memorable fusion experience for its guests.
The walls of this Japanese restaurant are a display of Hollywood posters, and it is designed to give you a modern Japanese atmosphere.
Hama Sushi serves its clients since 1979 and offers a fusion between Asian Japanese food and classic French cuisine.
The food menu is very extensive, and you can order anything from sashimi to nigiri.
They describe themselves as:
Our eclectic clientele, lively atmosphere, innovative world-class weekly specials, and knowledgeable and friendly staff make for an unforgettable dining experience.
They are located at 213 Windward Ave, Venice Beach.
5. Takami Sushi & Robata Restaurant
This restaurant featured not one but three kitchens to satisfy every possible foodie wish.
Takami Sushi & Robata Restaurant is located Downtown and they have an extensive menu that offers every possible type of Asian food.
Sushi, Robata, and Asian Fusion specialties are ready to welcome you.
Takami is the only restaurant located in Downtown Los Angeles offering outside dining 21 floors above the city with 360-degree views of Los Angeles.
Have you tried any of those restaurants? Have any other suggestions for the best sushi restaurants in Los Angeles?
If you haven't tried this list yet, make sure to try it as soon as possible. Good luck!
Please tell us what you think below.