A couple of days ago, a video of a Publix employee mocking a client with a physical and mental impairment went viral on TikTok.
The user, a Boca Raton citizen; called Samuel, shared a video with his followers showing how a woman working in the Publix store number 126 made fun of him.
The employee resulted in the assistant manager named Angelina; was mimicking and laughing about his hand tremors, a side effect of one of his medications.
Samuel is on the autistic spectrum.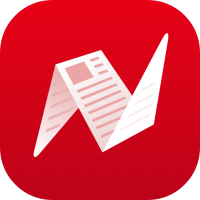 Angie proceeded to record with her personal phone Samuel who was patiently waiting to pay for his groceries.
Users are livid.
The video has over fifty thousand views and almost four thousand comments.
The raging users are showing their support for Samuel, and TikTok is doing its job.
The company website, social media, and hotline have been saturated by comments and calls.
All of them, asking for the company to fire Angelina.
I have seen the video in its entirety: it is clear that the assistant manager is making fun of the customer.
See the video below:
I am at a loss to understand how a person can be so cold, cruel, and callous when faced with such an innocent situation.
An employee, who is working hard for a paycheck and benefits, can lose both when she performs an action like the one we saw in the video.
Angie is solely responsible for her own actions.
In addition to losing her job at Publix, Angelina can expect other job rejections from other companies as well.
She could be blacklisted within the company and will have a lot of trouble finding a new job in any field.
No comment from the company.
On the social media of the company, there is no public statement from their side.
And they are erasing the negative reviews on Google Maps for that store.
The only comment I could find was this one:
Miami Officer punched a homeless man for stealing a piece of chicken.
But the storm for a company that claims to be inclusive is far from being over.
A couple of weeks ago, in Miami, a policeman punched in the back of the head a homeless man of 58 years old for stealing a piece of chicken.
The video from April 16 captured the incident, which happened close to Biscayne Boulevard and Northeast 17th Street around 7 p.m.
According to the declarations, the store manager asked the homeless man, Willie Barbor, to pay for the stolen food.
Request that was answered with a heartbreaking declaration.
"I am homeless. I don't have any money."
The manager called the police because Willie refused to pay.
When officer Alexander Garcia Contreras from the Miami Dade Police Department arrived, the fight started right away.
He slammed Willie on a desk behind him and, once on the floor, proceeded to punch multiples times the poor man on the back of his head.
In the video, the people witnessing the scene are horrified by the reaction of Garcia.
Instead of doing what was needed to be done, Alexander Garcia Contreras decided to assault a man who did nothing wrong except being hungry.
A man who would have been better served some food and a place to sleep.
Willie was arrested for alleged theft but the charges dropped almost right away.
City of Miami Police Chief Art Acevedo released a strong declaration about the sad situation:
"I am not going to talk or characterize. I think the video speaks to itself. The fact that Garcia is off, been relieved of duty should tell you something. We won't investigate an administrative or, potentially, a criminal investigation involving a police officer, in the media. We are going to do our jobs, and we will report back to this community what the findings are and what the consequences are."
An internal investigation was started a few days after the incident, and Garcia was relieved of duty.
The police department will make public, as soon as possible, the findings of its investigation.
I could not help but wonder, with so much daily waste from supermarkets and shops, was it necessary to beat so hard a starving man who could have been our dad for his age?
We hope that Publix will handle these cases of lack of humanity and take action against discrimination and violence.