Video frame courtesy of Abc12.com
The quiet town of Lapeer in Michigan is shaken by the news of a new attack perpetrated by bullies on a 13 years old girl.
Haylie is a friendly and intelligent girl.
On the day of the attack, many students were speechless to learn that she was taunted and beaten.
The young girl added her name to the neverending victims' list of bullying.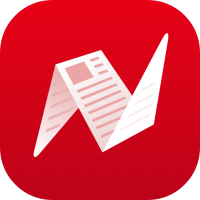 Fearing for her life.
The teenager fears for her life, and she doesn't walk to school if not accompanied by her mother, Felishia Jenkins.
The reason?
Haylie got savagely beaten and bullied last month.
Not once, but two times at Zemmer Junior High School, the school she attends as a student.
The attacks were caught on camera, and they show the helpless girl being beaten by another student.
"It's very disturbing to know that your daughter is going to school in fear knowing that she can not use the bathroom, she can't walk in the hallways, she just can't walk by herself," commented the outraged mother of Haylie.
The second attack made by a different student.
The second beating was much more unexpected and cruel than the first.
The girl was at school when she was attacked from behind by another student.
The bully started pushing her around and hitting her.
"I want the bullying to be done.
Frame courtesy of abc12.com
The kid who attacked Haylie in the first episode has been expelled by the school.
While the second student has been suspended for five days as per the report filed with the police.
Felishia Jenkins said that she is pressing charges against both students.
The police stated that they are currently waiting for the final review before sending the documents to the Lapeer County Prosecutor Office.
A weak reaction.
The reaction from Zemmer Junior High School has been somehow weak.
They issued a statement declaring that they do not discuss internal issues with the media and that they will investigate and take appropriate solutions to the sad bullying episodes.
The school does not want to be placed in a bad light over this.
But giving five days of suspension to a student who physically bullied another one, is not enough.
Meanwhile, the girl is holding her head high and has even gone back to her studies at Zemmer Junior High School.
Jenkins has put her foot down and is asking the school to do something about the episodes.
She declared that she is not raising her voice only for her daughter.
But for every student attending her school facing bullying issues every day.
A school should be a place where our kids feel safe and where they can walk around knowing that nothing will happen to them.
If the school has failed to protect Haylie from being bullied twice, how can they guarantee other kids not getting hurt again?
The statistics.
According to statistics, one in ten American students reported being bullied on school property during the 2019-2020 academic year.
Furthermore, it is estimated that about 1 in 5 children have been bullying victims.
While one in 16 has engaged in bullying other kids.
This has been going on for too long.
It is time that schools start protecting our kids and preventing this from happening.
The sad thing is that Haylie's case is not a unique one.
There are thousands of stories like hers, happening every day all around the US, but few times does the media report on these cases.
How Common Is Bullying
About 20% of students ages 12-18 experienced bullying nationwide.
Students ages 12–18 who reported being bullied said they thought those who bullied them:
Had the ability to influence other students' perception of them (56%).
Had more social influence (50%).
Were physically stronger or larger (40%).
Had more money (31%).
The bullying problem in schools is huge, and nothing seems to be being done to combat it.
This problem has been going on for decades now, and yet, the schools still have not taken too much action to start protecting kids.
The story of Haylie is also not an isolated one.
Bullying in Schools
Nationwide, 19% of students in grades 9–12 report being bullied on school property in the 12 months before the survey.
The following percentages of students ages 12-18 had experienced bullying in various places at school:
Hallway or stairwell (43.4%)
Classroom (42.1%)
Cafeteria (26.8%)
Outside on school grounds (21.9%)
Bathroom or locker room (12.1%)
Somewhere else in the school building (2.1%)
Approximately 46% of students ages 12-18 who were bullied during the school year notified a teacher about the bullying.
Other girls have suffered the same fate, and they are scared to come forward.
If you feel in danger or you are getting bullied, please visit the official website of the United States Government StopBullying.com, and ask for help.