A couple of days ago, I woke up with the idea of finally buying myself a robot vacuum cleaner.
I had my eyes on one, and luckily, my choice has been good so far.
As you know, I have two cats shedding a lot of hair, plus living in the countryside, make the house subject to having daily dust.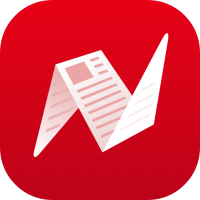 I found this model after checking out more than thirty different brands and models.
I realized later that it comes from the same brand as the air fryer that I wrote about in December for the Christmas gift guide, which is still working great.
I will write about it in the next few days because it has revolutionized my cooking approach, saving time and food.
This time is about the vacuum cleaner.
I bought the Proscenic one, and it arrived this morning straight to my door.
Great, because in Belgium we are back on a lockdown.
The third one in a year.
I plugged it in, I did the setup with the app on my phone that I downloaded back in November for the air fryer.
I already purchased another product from this brand, and it works very well, so I decided to keep it this way, and I ordered this robot.
Very easy to install, in less than five minutes, it was good to go, vacuuming around the house.
The Robot came with…
It came with:
*tank for the dust
*tank for the water
*a spare filter
*spare couple of brushes
*brush to clean the machine
*remote control and its batteries
*the instructions and guaranty.
I am thankful for having the spare pieces because it is always a headache to go and search for them whenever you decide to purchase some.
I have two cats, one of them is asthmatic, and I need to vacuum every other day.
This robot, though I vacuumed yesterday, it picked up dust I couldn't see myself.
My pets are not bothered by it.
None of them was bothered by the robot.
Indeed I find it decently silent for being a vacuum: I could work, I took a shower, and I could barely hear it going around.
Kawa and Minimini spent the whole vacuuming, following the vacuum cleaner around the house.
They have a toy that looks a bit like this one, and basically does the same movements so if I should rate it for the pets, it would be easy an 8/10 because of witnessing how they are absolutely not bothered by this one.
When I usually pass the manual, classic vacuum cleaner is always a run for your life situation so I actually like that this one is not scaring them away.
I have stairs, and it can recognize them avoiding falling from them.
It goes back on its own to its charging deck.
You can also direct it like a "videogame" through the remote control and the related app.
It is very meticulous: it seems that it recognizes where it needs to pass more than once, and it mapped my house easily.
I am still trying to connect it to Alexa, but I asked for support from the brand for it as it was one of my main points for the purchase.
With the app, it works perfectly, one-touch, and it starts going around doing its job.
You can decide the multiple ways to vacuum and mop the floor.
It picked up trash, cat litter rocks in the bathroom, dust, pet hair, etc.
What I like about this robot, is that being 5 or 6 cm tall, it goes under the furniture, the bed, and in general where it would require to move the furniture to reach it with a normal vacuum cleaner.
It moves in an S, back and forth, so it covers the whole area, and if it bumps against something, it registers the obstacle and goes around it.
Very happy with it.