Having a garden is a great perk of living in the Belgian countryside!
Ante Scriptum: all those photos were taken by me in self-portrait mode with my Canon in my backyard.
Quarantine is still going strong here in Belgium, so be safe, wash your hands, and stay home.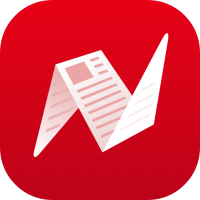 Most of you remember the glorious khaki loungewear set I wore in one of the most successful posts on my social media, and since then, I have been using it quite a lot of times, being comfortable yet trendy.
In the past weeks, I have been blogging more about nice outfits adapting them to the sudden change we had to face, due to the COVID19, so I switched from clubbing clothes to a more relaxed style, made of sweaters, tees, and obviously, loungewear sets.
When I saw from my desk, the mailman, carrying the well-known pinkish bag containing my order, I slapped a big smile on my face, leaving my coffee behind and running to the door.
Though the pink PU faux leather mini dress was a success on my social media, with people sending me DMs asking if I could take more photos with it, I thought that this time I would have dedicated the whole article to cozy outfits.
Smart working became a daily routine.
Smart-working is a daily routine for me and for many people right now.
I wanted to give for all of you, some cute options to stay cozy and at the same time, be able to assist in a video call.
So go get yourself a cup of tea or coffee, lay back on the sofa with your fav blanket, and get ready to do some online shopping after reading my article.
Wine Leggings Crop Top Loungewear Set – Milana
Wine or Bordeaux is a color that is classic and can't be missed among lounge clothing.
I was wearing this one the day that I bought my new iMac, and I have been installing and working on it.
From moving around my desk to placing the computer to sitting for hours, I felt comfortable and hugged by one of the softest loungewear I own.
William is in love with it: he loves to see me wearing red clothing and he told me I looked stunning with this set.
The pants are high-waisted while the top is cropped.
Grey & Gold Metallic Oversized Loungewear Set – Bonnie
I am currently wearing this one while writing this article.
The leggings embrace the curves without being see-through and the tee is with long sleeves, soft and long enough to cover you.
It feels like wearing an oversize t-shirt, but classy.
I feel I could wear this to stay in but also on a brunch with my friends, and, with the right accessories and shoes, on a meeting with a brand.
The set is grey at first sight but it has golden touches in it, making it a must in a wardrobe.
I honestly can't wait for this lockdown to be over, to be able to wear this set and show off a bit on some international flights.
Possibly bringing my so much in need being, to Bali, once again.
Black Oversize Leggings Loungewear Set – Justine
I have been wearing outfits composed of black leggings and black t-shirts for as long as I can remember.
For me, it is a sort of uniform. It makes me feel fashionable, it is perfect on almost every occasion.
It is comfortable, especially if paired up with some sneakers or boots and a killer vegan leather jacket.
This loungewear set is a classy version of what I mentioned here above.
I wore it the other day on my mission to get to the supermarket and paired it with a pair of silver chunky trainers, I felt comfortable and practical for my fast adventure.
White Slinky Newspaper Print High Neck Midi Dress – Patrica
When I saw that Femme Luxe finally got the newspaper dress, I literally jumped from the bed!
It is not a secret that I love Carrie Bradshaw and the whole TV series, so it was pretty obvious I was going to order this dress.
It was the first thing I selected because though we are still in quarantine, I have to virtually attend some events and it is the only moment where I can still feel like having a normal life.
This newspaper dress is a lovely length, down to the mid-calf, long sleeves, and a little bit of turtle neck.
It is stretchy and it feels really comfortable.
I wanna style it with a pair of trainers, and a black vinyl bag.
I finally have this dress, styling one of my icons from Sex & The City.
It is just incredible, this one just went straight into my top 10 among my dresses.
The book I am holding in this photo is Hotel Pulp that has been one of my favorite books in the past weeks.
A punch in the stomach, and a great pulp book to have in my library.