Here we are, the first anniversary of the pandemic.
How many of us were thinking that this was going to last a couple of weeks?
But yeah, here we are, a year later still dealing with COVID-19, masks, and vaccines.
We all learned a lot in this neverending lockdown.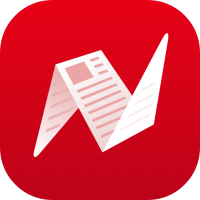 Including how to shop on-line, as I must admit I never did before March.
And also how to dress like a decent human being for the business meeting on Zoom.
I am here, taking a break from clients, brands, posts while writing this post about Femme Luxe.
It's been a year since the brand emailed me the first time; to be part of their bloggers and a full year of blogging about it.
I don't even know how many posts I made about them, to be honest.
But I know I keep on enjoying it a lot.
Even now, I am wearing a pair of Lizzie's joggers they sent me, the black ones.
I received these items a few days before Christmas.
But among all the last-minute invoices and celebrations, I couldn't open the package till now.
We will walk through the reviews of dark grey joggers, a teeshirt, a denim crop jacket, and loungewear set in lilac.
In 2020, the brand had to switch from offering a wide range of sexy dresses and, in general, clothing for the outdoor life to a more cozy one.
Lilac Cropped Hoodie & High Waisted Jogger Loungewear Set – Alia
This is the first time I own something in this lilac color when it comes to joggers and
The pants are high waist, and the hoodie is a cropped one.
I find this tracksuit absolutely adorable. 
The hoodie is very comfortable, and during these cold months, it's nice to lift it up and cover my head with it.
It's a romantic setting for my eyes.
Inside, it's fleeced and very soft on the skin.
I usually wear a tee under my hoodies but this one is so soft that I enjoy wearing only the hoodie.
I wore it on New Year's Eve.
We spent it at home, and I wanted to feel cozy and comfortable.
We also took a short walk with our dog Sky in the afternoon, and I felt warm and cuddled by this lounge wear set. 
Dark Grey Cuffed Joggers – Lizzie
Well, well, well.
I have them in pink, in baby blue, in black and now also in dark grey.
To be honest, on the website, they were looking more like a grey to a greenish color, but when I got them, it was the perfect grey shade I wanted.
High waist, cuffed on the ankles, and a bit baggy, I could wear them all day.
From morning to evening, these joggers are a great option during the pandemic.
They are a bit fleeced on the inside so they will keep you nice and warm.
I love this particular model a lot because it comes with pockets on the side.
It does shape the waist in a lovely way, highlighting my curves on every single inch.
Black Cropped Denim Jacket – Noemi
I love denim jackets!
I have vintage ones, blue, designer ones, XL ones…but I never had a black one.
Let alone cropped.
This cropped jacket is so pretty: it perfectly fits with my high waist joggers and makes them a bit less sporty and more casual.
I paired it up with my dark grey joggers and the white Femme t-shirt.
Plus, this jacket is very soft denim, and it almost feels like wearing a long-sleeved shirt.
I can't wait for spring to come to be able to rock it as outwear.
T-Shirt Fearless Femme
There is something about these shirts is the high quality of them.
I already own a few of the models you can see on the website.
Each one of them is comfortable and fashionable.
They are made in cotton and sporting sentences to empower the woman.
This model is a white one, with a handwriting sentence on the front.
Fearless Femme.
I like it a lot.
And I love wearing it with my joggers, and also with a pair of trousers and a blazer.
It makes it funnier, modern, and a bit more my style.
I am looking forward to this 2021, new items, new hauls, and new reviews.