Two days ago, I received my new shopping package from my favorite clothing brand.
I never ran so fast to the door as when I saw the delivery man from the window.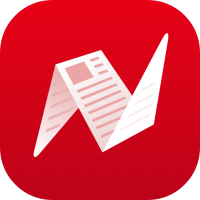 I dearly missed receiving those bundles of joy, containing clothes.
I love how they make me look, how comfortable they are, and how easy it is to style them.
This time I got four items, and I went in four different directions: a plaid printed jacket, another pair of my beloved joggers, a mesh dress, and one grey loungewear set.
Let's go and check the first one, the oversized button Shacket.
Pink Check Print Oversized Button Up Pocket Shacket
After all of this time, I think that you already know that I love dressing in pink, and I love soft clothing.
This one is a plaid printed jacket, very soft on the inside and extremely comfortable on the outside.
A shacket is basically a longer jacket.
Fashion docet et imperat
It has long sleeves, it is oversize, and has buttons to close it.
This pink oversized plaid printed jacket is a perfect complement to a stunning relaxed outfit.
With white as a dominant color, it has stripes in black and multiple as well as pockets on the upper part.
Combine it with a pair of chunky sneakers are you are all set.
Especially if you complete the look with a pair of…
Black Cuffed Joggers
I have those in pink, size 14, but as I cycle like crazy, I sized down to 12, and I got myself a pair of black cuffed joggers in the Lizzie model.
These are my top choice among the joggers.
They are high-waisted and cuffed, shape your body in the most flattering way, and are absolutely comfortable.
One of my fashion goals is to have them in at least five different colors, to be able to switch them and pair them up with some stunning blazer or sweater, better if a crop top one.
These cuffed joggers are available in sixteen different colors, so I am pretty sure you will find your favorite one among those.
Blue Chinese Print Mesh Bodycon Midaxi Dress
Vivienne, oh, Vivienne!
I am not the kind of woman who wears mesh a lot.
Not because I don't like it but because I must admit my deficit in knowing how to wear it.
I am not 100% comfortable with wearing transparent or see-through clothing pieces but, the Vivienne dress is actually a good option for this issue.
It is long in length, to the mid-calf, and it has a split on the side. Comes with long sleeves and a little bit of turtleneck.
The graphics, in a beautiful blue shade, call back to the traditional Chinese design, with Dragons.
Personally, I like this dress A lot because I find it very flattering, it's very comfortable, and it's very stretchy as well. About the sizing, I ordered at 12.
If you are being insecure about which size to order with this one, remember that it's a very stretch mesh, so it will be easy to fit in and order a size less than your usual one.
Grey Ribbed Belted Loungewear Set
If you want to be a hot mama and looking stunning while being all comfortable, this is one of those loungewear sets that you must have.
In a beautiful and classy grey shade, it comes with a pair of not so stretchy leggings, a long-sleeved teeshirt, and a coordinated belt.
You can choose to wear them separately as sometimes I do by combining each piece with another item or together as I am doing right now.
While the leggings shape your body in a very flattering way, the teeshirt makes you feel comfortable also on long flights and cozy days on the couch.
Pair it up with some sneakers or with some heels: they both go great with this set!
This has been a very different haul because I ordered four items that could be combined in a sport-chic way but also be very casual.
What do you think about loungewear? And what about mesh in dresses?