A photo of how Katie every morning leaves her house.
This article is a real-life testimony of Katie Good, who is a good friend of mine.
I thought that having the point of view of a working mom, dealing with a job exposing her to the risks of the COVID-19, and nevertheless, loving her work because it allows her to bring comfort to the elderly, would have been a great contribution to News Break.
This is her story, and I am proud of being able to call her a friend.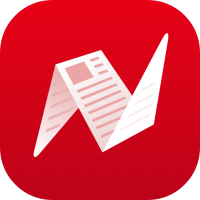 Being a working mum is never easy.
Not only do we go to work, make sure our children are where they're meant to be, cook, clean, and also try to find time to have a warm coffee. Some of us may be lucky and have a husband/partner who can help.
Even though some of them work unpredicted hours, never knowing if they are even going to be home to give their children a kiss before bedtime.
During this pandemic, we have both had to continue working.
I work in a nursing home as a cleaner.
We did have an outbreak of corona that obviously made my already challenging job a lot more challenging.
It is very uncomfortable wearing full PPE for 8 long hours a day, but luckily we got the outbreak under control very quickly.
But we still have a lot of adjustments in place.
This is how my day pans out.
At 5.45 in the morning, I get up, get the school bags ready, wake the girls up, get them ready and then leave at 7.15 am to drop them and head off at work.
After a draining day at work, we arrive home around 5 pm, cook dinner while helping the eldest with her huge pile of homework.
One of my daughters is an overtired toddler (who has just started full-time school) cling to my legs, who, no matter how hard I shake myself she just won't fall off.
Then get the girls in the shower and the youngest in bed, tidy up the kitchen and getting ready to sit on my computer for my evening lesson (I am studying childcare) until 10 pm.
After that, off to bed to start all over again.
I work three full days (sometimes more) a week in the nursing home and then two days of placement and two evenings a week of lessons.
I also have assignments to write up, washing to do, house to clean, and go food shopping,
In Belgium, we are not lucky enough to be able to have it delivered.
Plus, the shops close very early, and we do not have supermarkets staying open 24 hours a day like in the United States.
It may be crazy, but once you get yourself into a routine, it flows so well.
Yes, it is still exhausting, but I really would not have it any other way right now.
I can bring comfort to people that can not see their families.
Make sure I am still being the best mum I can be and study.
So I will do what I really want to do in the future.
Everything always comes together in the end.
The first couple of months you may feel like you are drowning and just want to give up with it all, that is such a normal feeling, it's also normal to want to just scream, shout and cry some times and that's also ok, you are allowed to have emotions and things get to us all at times, just make sure you have someone to talk to if things get too much or even best, talk to them before things get too much.
I am lucky to have a few people I can talk to who have helped me get through this rubbish although, talking is great, nothing would beat being able to see my family that lives in England (I live in Belgium) and talk to them face to face.
We have not seen them for 17 long months and doesn't look like we will see them any time soon.
Remember it is ok to not be ok.
Talk, talk and talk some more!
Look out for each other, stay safe!