If someone would ask me what I missed the most in 2020 in my lifestyle, and probably will also in these first months of 2021, my answer will be very concise.
I miss being able to go out for lunch or dinner.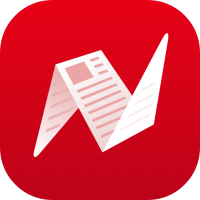 With my lifestyle pre-pandemic, I was used to eating out at least twice a week.
Without considering the touring weeks were every day was about eating somewhere else.
To me, having a good meal, well-prepared and served, is a way to cuddle myself.
When I travel, due to my business with my communication agency, or as a professional sports announcer, having my belly filled is the best thing ever together with a comfortable bed.
The hospitality industry going through a rough patch.
The pandemic has caused extensive damage to the hospitality industry.
This past year, cafès, restaurants, and hotels have been close to losing their businesses.
If not, the owners had to close them for good.
But imagine in an ideal world, if someone would find a way to grant your wish of having your meal prepared by a real chef at home, and at the same time, saving his job.
Wouldn't it be great?
This wish is fulfilled with Famcook.
This is a company based and operating in London.
The famous recipe boxes service is popular in the United Kingdom.
What is a recipe box?
A recipe box is literally a box containing all you need to cook a specific recipe.
These boxes were born to save time and effort for people with a busy schedule.
Are you planning a dinner for your whole family of four?
You order a recipe box, and you will get the exact amount of food needed to prepare the whole dinner.
On average, it's a subscription service, and people are enthusiastic about it.
With this initiative, you can take the whole recipe box to the next level.
By several upgrades, I would say.
In one hour, since the arrival, your meal will be cooked, prepared, and served by a professional chef.
Without breaking the lockdown rules.
In 45 minutes, your meal will be ready, and in 15, your chef will clean all the pans, knives, and kitchen tools he or she used.
Note that the chef won't stay through dinner, so you will have to wash your dishes afterward.
These people will also be in charge of matching you and your family with the perfect chef.
With their service, you will have your meal prepared by a professional, hygiene certified, trained, and insured chef.
The service is available in London City for the moment.
But I am pretty sure that it will expand the reach also to other areas very soon.
If we think about it, this is so far, a great idea.
We love being pampered, and having a private chef is one of the best things in the world.
And on the other side, we support our local culinary talent by allowing them to keep working in their field.
I would love to see this kind of idea coming up more and more.
And this format could be applicable to a lot of works currently on hold due to the restrictions.
I will book their services for my best friend in July, as she will become a first-time mom, and this could be a lovely present.
Let me know what you think about this brilliant idea!
Would you be up to work like this?
Do you think it's the foreseeable future for the chefs who lost their job due to the pandemic?