So here we are to our weekly moment of laughs with the more hideous moments in a relationship.
I wanted to make a chart out of all the stories that I have received, but they are all so good that they are all winners.
Grab a glass of wine, a beer, or a coffee.
And get ready for another round of the funniest accidents on a first date.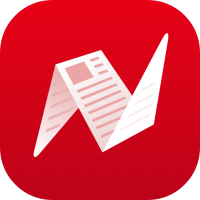 Like every time, I will tell you one of my stories.
Ten years ago, I went on a date with this drummer who I liked very much.
I was invited to the birthday party of Marky Ramone, yes, the one from the Ramones, the punk band.
So I asked the drummer, Simone, if he wanted to join me and he said yes of course.
We met at the place of the event, and we got inside.
I was swooning over him, it was reciprocal, and I was so nervous that I could not eat anything.
We drank a lot because we were young and rock and roll.
He was holding it better because of his weight and the silly me, I was already in a YOLO mode.
We decided to go back to the hotel, and it was dark, on a country road, without any light.
So our reckless souls almost ended up in a chicken yard with the car.
We managed to reach the hotel, and he was acting all cool and punk when he accidentally put his back against what he thought was a closed window.
It was not, there was a mosquito net, and he brought the whole structure down, almost falling off the window.
We are still friends nowadays, and we often reminiscent that night, laughing a lot about how wild we were.
And these are the stories of a few of the women I interviewed for you.
When Harry Met Sally. In real life.
Kimberly told me about her fail on a first date:
I once cut the bread at a restaurant (like when they give you a big loaf, and you have to cut it with a bread knife), and the crust was hard.
I was kind of straining.
I made a little straining noise to be funny as I was trying to cut it, and he thought I was acting out a hand job and orgasm noise.
He was like, "Uhhh...this is a family restaurant.
I like 'When Harry Met Sally' too, but that's kind of inappropriate."
It took me a minute to even get what he was talking about, but then I was like, "oh..."
I am currently writing down to ask for sliced bread at the restaurant.
I mean, we all been there, but this guy was hilarious with his comment for sure.
The weird co-worker.
Sharon went on a date with a colleague she liked a lot.
If there is one thing we understood so far is, that sometimes, people are different in their private life from their working life.
I went on a date with a co-worker from my very first job.
He and I always flirted and joked around, so years later, when he finally asked me to go on a date, I was ecstatic!
Before the date, we talked on the phone for HOURS each night that whole week.
So he knew what I liked and what I didn't.
On the way to the restaurant, he blared Christian rock, which he KNEW I hated.
I was nice and didn't say anything.
At the restaurant, he talked nonstop about his ex-fiancé, and it once again, let it go.
Then, we ran to Walmart because he said he needed to "pick up a few things".
The man full-on GROCERY SHOPPED with me there.
In the checkout line, I grabbed a pack of gum.
He made me pay for it myself! We get to my house, and he takes the remote.
He played the Grinch movie and watched it as a whole.
After the movie ended, he grabbed his coat and keys and was leaving.
No goodnight kiss, just a little hug.
It was the weirdest date I've ever had, and he never did call me again.
Of which I'm honestly thankful.
Well, this man went used the first date to show her his daily life.
At least he was honest with her.
A modern drunken Cinderella story.
Natasha was caught in the middle of a second date. That she never agreed upon.
It was a second "date" but still.
The dude showed up to a bar I was at with my friends absolutely wasted after hearing I was there.
He kept drinking, despite having told me on our first and only date that he'd just gotten out of jail for his 3rd DUI.
He kept rubbing my skin, admiring my tan, lost a flip flop, and literally fell over himself drunk.
The bartender rudely told me something along the lines of "you need to keep your boyfriend in check".
I promptly replied that he was not my boyfriend, I had not invited him, and I had zero interest in claiming any responsibility for him.
He eventually barfed everywhere and got kicked out.
He had the nerve to call me a few times after leaving long, usually intoxicated voicemails.
Imagine being stuck on a date with someone you did not want to have a second date.
In all of this, I am wondering if he ever found the lost flip flop.
Guys. Never wear flip flops if you are planning a drinking night.
I called mom for help.
Michelle played the card of the emergency call.
She asked her mom to call her to have a way out from a very boring date.
I went to the bathroom and called my mom to tell her to call me back in 2 min and say there was an emergency so I could get out of the date.
She waited 30 minutes to call me.
The guy called me out on i: it was so brutal and embarrassing!
I never had to do that, but I did it for a few of my friends.
So this is all for today's terrible dates!
I hope you enjoy reading these stories and do not forget to smash that follow button!