The first date is always a moment that causes butterflies in our stomachs.
But from a romantic moment to a complete wreck, there is a laugh in between.
This week I honestly had so much fun interviewing women about their funniest tragical moments on a first date.
You thought that these kinds of things are more likely to happen in a movie, but no.
These are the real-life experiences of women.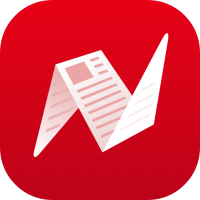 The Ex.
Kathy went on a date with a guy who "forgot" to tell her that he was recently separated.
This is what happened:
The guy picked me up, and as soon as we parked at the restaurant, he said, "I gotta warn you, my wife works here." I said WHAT?
So come to find out, he was recently separated and took me there to make his wife jealous.
Also, she was our waitress.
As I always say, don't date until you are over your past.
It doesn't make any sense to date someone if you are still stuck with your ex.
Another case was the case of Samantha.
She told me that:
He told me he lived alone.
I go to his place after drinks, and he is still living with his ex (but probably not an ex) girlfriend...I walked right back out laughing out loud!
The Invisible Man.
Another case is the men who magically disappear and will never show up to date.
What a wonderful world.
Imagine spending at least an hour doing your hair and makeup to end up sitting alone.
It never happened to me, but it's something that happens very often apparently.
Like in the case of Sammy:
I was stood up at a dessert place.
No text or call, nothing from him.
I sat there like an asshole waiting for someone I had been talking to for weeks to show up.
I left after waiting for 30 mins and leaving a desperate voice mail.
I got in my car and bawled all the way to my best friend's house.
Walked into her front door and yelled I hated all men while her family ate dinner.
Then walked right back out and cried all the way home.
I would have ordered a great dessert and made sure of Instagramming the whole thing.
No, I won't cry over you in a dessert place.
I mean, not there or anywhere else.
I got drunk and...
Alcohol on a first date is not a problem.
We all enjoy a good beer or a glass of wine.
But sometimes, things get a bit out of control, and the disaster enters the chat.
It happened to me years ago.
I was so nervous that I didn't eat properly, ending up drunk and managing to break my toe (and losing the nail a few days later).
And I didn't understand how bad it was until I woke up the day after, in full hangover and with a toe turning blue.
These are the hilarious stories of why we should take it easy with drinking, especially on a first date.
I am pretty sure that my three years relationship boyfriend, whom I live with, wouldn't care and would laugh about it.
Some memories go back as far as high-school times like the case of Miranda.
One night stand, but it still holds the worst title.
I was like 19...my high school crush who, never knew I existed, is at the bar with all his friends.
He and I chat, dance, are drunk.
He comes home with me.
We are getting freaky, and I am so drunk I let out a huge fart while he's DOWN there.
But I wasn't sure if it actually happened or not until the next day when he mentioned it on his way out.
Needless to say, that was the end of that.
That chance literally went blowing in the wind.
Another story about how the bowels can betray us on a first date is this one by Sally:
I went to meet a guy who didn't want to date me because we lived an hour apart.
But he couldn't stay away.
We ended up discussing meeting for a coffee.
That turned into a drink and dinner.
Then he invited me to his house for the night.
We broke into his last bottle of homemade wine.
Things went well until the next morning.
I woke up to coffee and a chat in bed, but then my stomach started turning.
I had to run to the bathroom, which was attached to his bedroom.
I was having an attack of diarrhea and puked.
And couldn't find the toilet paper, so I had to yell at him to ask where it was.
He gave me and my bowels privacy and ended up hugging him when leaving but not before I had to run to the bathroom again.
He did kiss me before I left, in the same clothes as the night before.
I was a hot mess.
We only went on that one date but still keep in touch with each other on social media.
Here we learn the importance of never mixing coffee and alcohol.
Especially when we talk about homemade wine.
There are also women managing to find the love of their lives, thanks to a drink like Stella:
I was a hot mess after my divorce and drank way too much.
I got right out of my marriage and into a relationship with the most amazing, and patient man EVER, who is now my husband.
After puking all in his car, I don't know why he stayed with me.
The first dance accident.
I am not a big fan of dresses.
But after this story, I got a bit traumatized about them.
Carrie told me the story about her brother's fiancé and their unforgettable first dance.
When she first got with him, they were dancing
And excrement FELL ON THE FLOOR.
I guess she was wearing a dress?
She told him: "Sorry I guess that wasn't sexy".
Considering they are still together, he is a keeper.
And she must be the greatest fan ever of pants since then.
These were a few of the stories, but this week we will dig more into the first date accidents!
Do not forget to hit that follow button and to share your comments!