You are at the club, enjoying your night when a random guy approaches you and starts complaining about you never arriving on a date.
And while you are sipping your drink, you can not help but wonder if there is something in your drink or you are too drunk, or maybe he is ready to call it a night.
So you stay there staring at him with a big question mark on your head while trying to formulate an appropriate answer to a stranger claiming you had a date with him.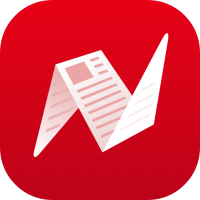 Welcome to the catfish world.
Catfishing is the creepy side of the Internet and social media, where your photos are stolen and used to catfish people to obtain attention and virtual relationships.
It happened to me thrice: two times on some Italian dating social media and one time on Facebook.
On Facebook, it was easy to catch the responsible.
It was a girl, who was a fan of mine from the stunt world, and she created a fake profile with my photos, blocked my profile so I could not find her, and she was using it to catfish men.
I was in a relationship back then, and of course, my then-boyfriend was not happy about what was happening.
Sadly she forgot to change the URL's name, so it was her real name and surname.
I confronted her face to face in an event, and she ran away.
The profiles on the two dating platforms were a bit more complicated. There was no way to find the responsible.
I had to create a profile on each one, stating that that was the only real profile I had and that I was happily in a relationship, so not seeking.
How I found out about these two?
Exactly how I pictured in the beginning while being at the club.
The good thing is that the more social media expands, the hardest it is to fake for a long time to be someone else.
Especially with features like the function of the face detector of Facebook, you get an instant notification if someone around the platform uploads a photo with you.
TikTok is a master of the art of catfishing, and countless are the stories
through the videos that go viral.
Among those, we have cases of people faking their age, one of the most common catfishing techniques.
Amanda says:
Oh yes, I have been catfished a few times.
The one I called out was 39 yr, old man.
He arrived at my house and didn't match his photos.
He was 24 years old.
I have been hearing a lot about people taking off years from their actual age, but this is the first time that I hear someone young, adding years to date a woman.
He was someone else!
Cat had the unfortunate meeting with the typical guy who stole the photos of a handsome gentleman.
Yes! I have been catfished!
Met on a dating app, talked on the phone almost every day for two weeks, got to our meeting spot and he was an ENTIRELY DIFFERENT PERSON.
He goes, "Catherine?"
I just said, "Nope! No thank you!".
He tried to follow me for a minute and I just tossed another, "yeah no thank you!!" and kept walking.
Then blocked his number.
I swear, I will never understand the meaning of stealing photos and then giving an actual date to the person who is being catfished.
What is their final goal?
Do they think that they look like these people in the photos?
Or do they think that people are not going to notice the difference?
Ask Google.
Someone got wise, and after being catfished, found a way to check the photo before accepting the meeting.
Just like Joanna explains to us:
I have been catfished so many times.
Especially looking for women: it is awful.
I found out about tineye.com, and I can catch them pretty quickly. They even go as far as having a Snapchat account and taking a photo of the computer screen.
A low snap score usually indicates a catfish.
They have gotten so sneaky.
And it is terrifying.
Another way to find out is to use Google and search for the photo.
The system will automatically show you where and when the photo was used.
Being catfished for money.
Kevin got catfished as well, and this is what he says about it:
A couple of weeks ago, I received some DMs on my Instagram.
The messages were from a girl who said she saw my videos on TikTok.
I checked her profile, and her Instagram profile was pretty realistic.
We also had mutual friends.
Then she said that her parents were in town, so she invited me over.
I always meet people in public, but I got such a chill vibe from this girl that I accepted.
So the next day I went to the appointment.
As I am walking by the house, I looked through the window.
And there was a bunch of people inside.
At this point, I was asking myself, what is going on here?
I walked a couple of houses down the street, and then I texted her, saying I was outside and why all those people were in the house.
She came outside, and it was the girl from the pictures.
I went inside the house, and when I asked her about all these people, she said: "Oh I thought you would like to join our business group.".
She literally catfished me to try to get money from me.
I will never say this enough.
Social media are such a great way to keep in touch with friends, family, and run a business.
But when it comes to meeting and chatting with people we have never seen before in real life, you have to be careful.
It is easy to build a whole fake life and catfish you.
And above being frustrating, it can be dangerous as well.
If you are going to date someone you never met before, stay safe.
Make sure to communicate where, when, and with who to your friends.
Turn on the tracking of your position on Whatsapp.
Let me know your thoughts in the comment section!