What if your soulmate is a doll?
We all wander on this Earth searching for our missing piece, for that life-lasting and consuming love we can't live without it.
The Kazakhstani Yuri Tolochko, a professional body-builder with over one hundred thousand followers on Instagram, came to the eye of the international press this past Christmas because of his peculiar and dreamy wedding.
He got married to his soulmate Margo, a life-size doll with beautiful rose gold hair.
Yuri is also an activist defending the LGBTQ community rights in his country and has quickly become an icon for his fast-growing fan base.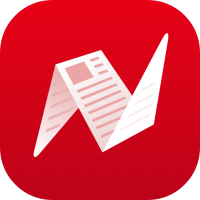 I was able to get in touch with Yuri through Instagram.
Though his status as a big influencer, he has been lovely and down-to-earth in releasing this exclusive interview for my readers of News Break.
How did you and Margo meet?
We have been together for a year and a half.
She worked in a night club where she was a hostess.
I always liked her.
Maybe because I am a pansexual and I like unusual things, so that is why I instantly got attracted to her.
Once a guy started hitting on her very hard, harassing her, and I stepped in to protect her.
Then I asked them to give her to me.
They agreed on the condition that they would monitor our relationship.
By the way, our relationship turns me on more than the intimacy itself.
But, of course, physical attraction and passion are also important in a relationship.
Was it love at first sight?
At first, we just had a relationship.
Then I became attached to her and realized that I wanted to marry her. On one hand, this is my manifesto.
I wanted to show that marriage with women is not always beneficial for men in the CIS because many women are too materialistic.
On the other hand, I'm really used to it.
When did you decide it was time to propose and how you proposed to her?
After eight months of dating, I understood she was the right one for me.
I proposed to her in a cozy restaurant. However, they managed to get married only on the third attempt.
We had to postpone the wedding due to the pandemic in March.
And sadly, also for the fact that I was beaten at a rally in October.
You are both influencers with thousands of followers. How do you manage your growing popularity?
Many people like my internal freedom, are delighted about it.
Many also want to show their secret desires, but they are afraid of it.
So they look at me and get inspired.
Many more say that my posts make them smile and make them happier. And it seems to me.
It is important for me, that people also become more liberated when they look at me.
I believe that we should love our wickeder sides.
If we do not love and deny something in ourselves, we can not reach true happiness.
We cannot half love ourselves.
I also believe that it is no good or bad for our subconscious.
If there is something in us, then we need it.
So this is our strength too.
I saw that you got severely beaten during the "pacific" meeting in Almaty because you decided to support transgender people in your country. Can you tell our readers a bit more about what happened?
I do various performances.
Their main topics are ecology, animal welfare, a call for tolerance, and the fight against discrimination.
On October 31, a meeting was held in Almaty.
People came there who demanded democracy and proclaimed liberal values.
However, they also beat me in the end because of the appearance.
There was discrimination in appearance.
People who demanded democracy in words were not ready for it in practice.
It all reminded me of Borat's second movie.
There, too, the protagonist was beaten in the square for selling American, so democratic, values.
How does it feel to be the ambassador of a revolution towards equality of rights for the LGBTQ community in Kazakhstan?
I knew there were people who want to talk about democracy.
I was wearing a female dress, as my alter-ego Amanda, to draw attention to the problems of transgender people.
I want transgender people to have equal rights with cisgender people (to be in parliament, to be treated with respect in prisons).
In Kazakhstan, for some reason, many people support discrimination against both transgender people and LGBT people in general.
Moreover, this is done by those categories of people who themselves may be discriminated against (for example, women, disabled people).
I constantly tell people "today transgender people are discriminated against, tomorrow gays, disabled people, old people, and women, then children."
These are all links in a single chain.
And when I say this, many people start to understand it.
So I came to the meeting.
I was there for about 5-10 minutes.
I was not asked why I came.
They just saw that I was dressed as a woman, and began to push me, kick me out, insult me, then beat me up and still kick me out.
I gave comments already outside the territory of the rally.
The journalists caught up with me and I gave them an interview.
And even after all this, the organizers of the rally did not condemn the violence and did not apologize.
On the contrary, they began to make lies, calumnies (I exposed a lot with facts and documents) and subjected me to bullying.
What is your ultimate goal as an activist for human rights?
I want people who talk about democracy to take respectfully any appearance, other opinions.
I want a person to be hired not for their gender identity and sexual orientation, but for their professional skills.
Democracy is never selective.
Either you are tolerant of everyone (who does no harm), or you are not a democrat if you are only tolerant of some.
Before me, no one came out to rallies in Kazakhstan to support transgender people.
There were various safe conferences, there is a community, something is being discussed on the Internet.
But no one had come to a rally with such a slogan before me.
I'm proud of what I do.
I believe that many of my performances and my lifestyle that other people observe lays the foundation for the fact that you can live in different ways, helps people to be more tolerant.
People will have to reckon with it only because it exists because I am talking about it and because others are talking about it.
Because I am.